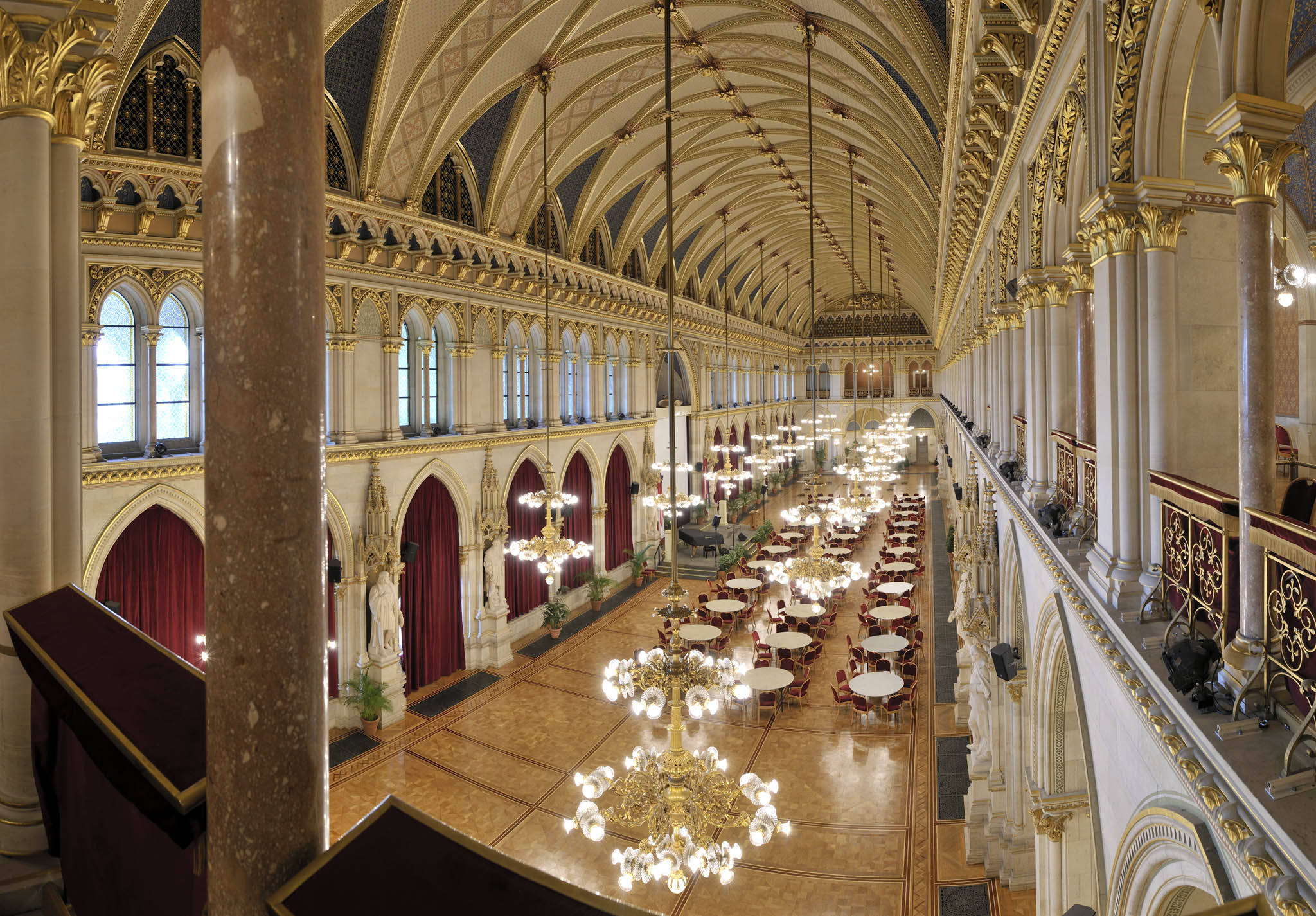 21 February 2023 | 19:00 GMT+1
Costs: 67 Euros per person
Food, drinks and music are included in the price.
In-person ASSW 2023 participants can book the ASSW 2023 Conference Dinner when registering for the conference. Limited tickets for the Conference Dinner will also still be available on site as long as space is still available.
Location: Rathaus der Stadt Wien / Vienna City Hall
Please enter the Vienna City Hall from Lichtenfelsgasse 2. The entrance to the Festsaal is via the Feststiege 1.
Entrance opens at 19:00 GMT+1. The dinner will start at 19:30 GMT+1