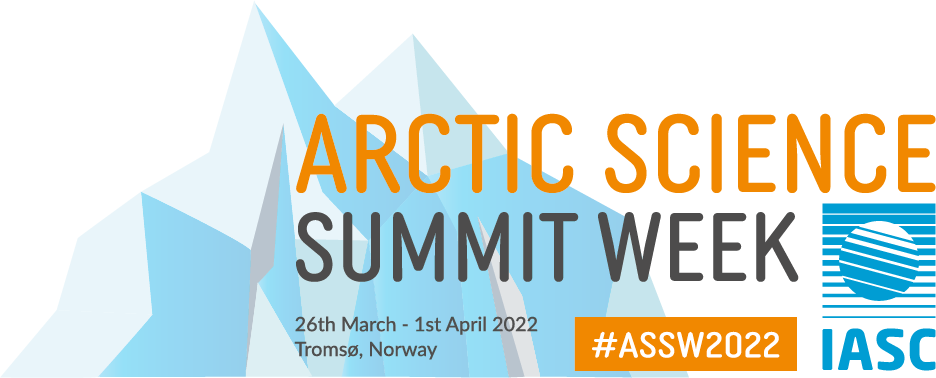 «Arctic Remote Sensing and Remote Sensing Techniques»

During the ASSW 2022 in Tromsø, Norway, a Science Day will be arranged on 29 March 2022, just after most of the Business and Community Meetings and before the Arctic Observing Summit. The Science Day is meant as a bridge between these two events.
Remote sensing in the Arctic is crucial for detecting and quantifying climate change and related effects, operational services, and sustainable resource exploitation. It gives information about remote areas that are not otherwise easily reached. The Science Day will include presentations and discussions about remote sensing applications and methods, as well as about opportunities remote sensing offers in support of both science and industry in the Arctic.
Poster Session
The poster session will give the opportunity for networking and participants will have the opportunity to present and discuss recent studies in the field of Arctic remote sensing. All topics are welcome, and we especially encourage early career scientists to actively participate. The call for poster abstracts is now open and the deadline to submit abstracts is January 30, 2022.
Keynotes
In the presentations, both methods of remote sensing and their applications for different Arctic environments and foci/aims will be showcased by Norwegian and international scientists and managers working with remote sensing. This will include remote sensing in the Arctic from space and air, over oceans, sea ice, land ice and other land surfaces.
Panel Debate
The panel debate is planned for having an open discussion on the current status of remote sensing in the Arctic, as well as visiting views on future opportunities, challenges, and priorities.
Science Day Committee:
| | |
| --- | --- |
| Sebastian Gerland | Norwegian Polar Institute (chair) |
| Camilla Brekke | UiT The Arctic University of Norway (co-chair) |
| Jon Børre Ørbæk | Research Council of Norway |
| Rune Storvold | Norwegian Research Centre |
| Alexey Pavlov | Arctic Frontiers |
| Vigdis Lonar Barth | Norwegian Space Agency |
| Signe Aaboe | Meteorological Institute |
| Ulrike Grote | UiT The Arctic University of Norway |