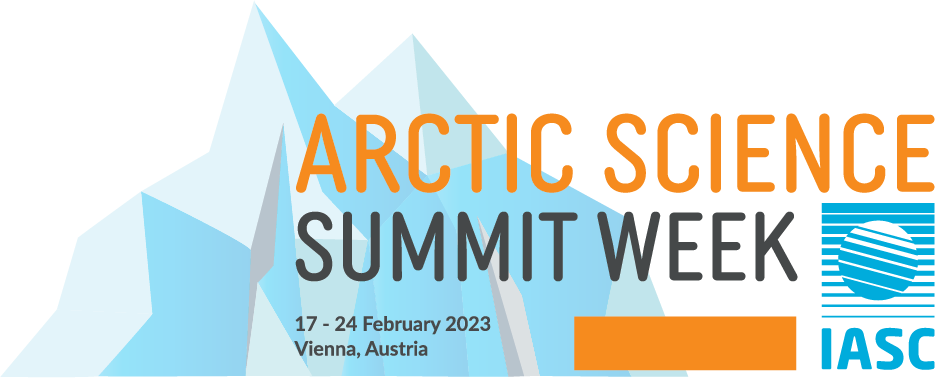 The ASSW 2023 Science Symposium "The Arctic in the Anthropocene" from 21 - 24 February 2022 will include the following sessions:
Cross-Cutting Sessions
ID:04 - Hydrologic and Societal Impacts of Snow and Ice Changes in Arctic and Alpine Regions

Session Conveners:

Kabir Rasouli (The University of British Columbia, Canada); Greta Wells (University of Iceland, Iceland); Philip Marsh (Wilfred Laurier University, Canada)

Session Description:

Snow and ice cover play an important role in controlling land-atmosphere interaction, influencing climate variability at regional and global scales, sustaining water resources and impacting ecological integrity. Hydrologic and geomorphic processes are rapidly changing in Arctic and alpine regions, and the frequency of geohazards such as rain on snow floods, sudden melt and thaw events, catastrophic drainage of thermokarst lakes, and glacial lake outburst floods increase in response to climate and terrestrial changes. We cordially invite researchers, scientists and practitioners to contribute to this session to investigate the links between cryospheric, hydrologic, terrestrial, and societal systems. We are particularly interested in, but not limited to, studies that can:

Improve our understanding of cryospheric and hydrogeomorphic processes in Arctic and alpine environments
Advance knowledge of hydrologic, geomorphic, and societal impacts of climate change in cryospheric regions
Provide sustainable and adaptive strategies to mitigate the societal impacts of snow and ice-related geohazards

This session covers a broad scope of topics and methods, including remote sensing, numerical or statistical modeling, and experimental or theoretical approaches for diagnosing or predicting changes, understanding extreme events, and providing sustainable adaptation strategies for hydrologic and geomorphic systems. We will have a group discussion at the end of the session to discuss the potential of organizing a future workshop at the 2024 ASSW meeting to develop a whitepaper on linking hydrogeomorphic changes to societal impacts in Arctic and alpine areas with intended audience of policymakers to be published in one of the mainstream journals.

ID:15 - Arctic sea ice changes: Causes and their effect on weather and climate in lower latitudes

Session Conveners:

Avinash Kumar (National Centre for Polar and Ocean Research, Ministry of Earth Sciences, India); Rohit Srivastava (National Centre for Polar and Ocean Research, Ministry of Earth Sciences, India); Seong-Joong Kim (Korea Polar Research Institute, Republic of Korea)

Session Description:

The Arctic is linked to the global system through a variety of direct and indirect mechanisms. There are many causes by which Arctic sea ice is changing rapidly. Anthropogenic activities have a significant impact on Arctic sea ice changes. The rapid increase in Greenhouse gases and aerosols can have an important role in warming over the Arctic region. The warming of the Arctic is leading to the dramatic thinning and retreat of sea ice, glaciers, the thawing of permafrost, and the significant warming of the Arctic Ocean surface. Together, Arctic sea ice and atmosphere regulate complex physical and biological processes and occurrences on a global scale. Presently, the majority of climate change studies conducted by scientists and researchers focus on Arctic warming and its relationship to lower latitude regions. This session invites observational and model-based studies on Arctic ocean-atmosphere processes and its teleconnection with lower latitudes, with an emphasis on the following topics:

Arctic sea ice variabilities over the paleo-present and future timescales
Arctic sea ice variability linkages with the mid-latitude precipitation and temperature patterns;
Synergistic effects of Arctic Amplification on the summer circulation in mid-latitudes and favouring in the extreme heatwaves/cold waves event, heavy rainfall, and frequent cyclones;
Intermittency of teleconnections between Arctic and lower-latitude: how the climatic oscillations (NAO, AO, PDO, AMO and ENSO) are influenced through the lower to upper-level atmospheric pathways;
Low Arctic sea ice cover is linked to the changes in mid-latitude pressure and wind patterns and resulting in increased PM10 concentration events;
Arctic Aerosols variability: sources, transport, and sinks of Greenhouse gases and aerosols over the Arctic;
Arctic Aerosols impacts: on Arctic warming, sea-ice changes, and the association with the low latitude weather patterns.

ID:17 - The coastal Arctic and the shrinking cryosphere - consequences from biodiversity to livelihoods

Session Conveners:

Kai Bischof (University of Bremen, Germany); Lill Rastad Bjørst (Aalborg University, Denmark)

Session Description:

Arctic fjord systems and coastal areas host a diversity of human populations and are crucial habitats to Arctic marine biodiversity and harvestable marine resources. Their cryosphere has changed dramatically as a result of warming. Sea ice and glacier retreat will spur transformations in ecosystem functioning, which will cascade up the food chain from plankton communities to fish, seabirds and marine mammals. The biological diversity of Arctic coastal systems is critical for the generation of ecosystem services, which both, the tourism and fishing industries, and Indigenous and local communities depend upon to sustain their cultures and livelihoods.

Cryosphere changes present a challenge for national and intergovernmental policy and legislation. It is critical to include the perspectives of local communities on factors contributing to a changing Arctic, and their experiences on adapting to and coping with change, to ensure meaningful contributions to research and policy.

We invite presentations from the natural and the social sciences exploring the impacts of cryosphere reduction on the socio-ecological systems of Arctic coasts. The research presented should include an interdisciplinary view, i.e., on what changes in coastal ecology imply to the societal dimension and vice versa. This session is hosted by the EU H2020 project FACE-IT.

ID:19 - Building a path through the new Arctic in the age of melt-down, plastic litter and social media

Session Conveners:

Hyoung Chul Shin (Korea Polar Research Institute, Republic of Korea); Malgorzata Gosia Smieszek (University of Tromsø, Norway); Cana Itchuaqiya (Noorvik Native Community, Virginia Tech, United States)

Session Description:

Characterizing the Arctic under ever growing human influence and the associated challenges is an onerous task. It certainly is concurrent, manifold and complicated. This session aims to identify a range of factors shaping the contemporary Arctic in ways distinct from the past. Rapid decline of sea ice has fundamentally enhanced accessibility across the Arctic while decreasing accessibility within the Arctic. This changed the whole setting in terms of natural transformation, environmental management needs, geopolitical dynamics and the conditions and constraints for economic opportunities.

Human presence in the Arctic has already increased and the footprints are building up, taking their toll on the environment and the inhabitants. The Arctic environment is now subject to a variety of impacts from pollution, of which the sources are often global, coming from beyond the Arctic. Complicating this, novel digital technologies are becoming available so that the Arctic access does not need to be solely physical nor relational. The local and Indigenous Arctic communities are not yet entirely free from undue, often colonial, influences and facing new and perennial challenges stemming from unmet energy demand to pandemic. They are also going through cultural changes, interacting with the rest of the world, not always in conflict-free ways. Last but not the least, recent political tension has undermined and significantly impaired the long tradition of cooperation in the region that is often called 'high North and low tension'.

Examining these changes through different lenses of field and theoretical researchers, policy makers, and the Arctic local and Indigenous communities is a generative endeavor. Multi-layered and cooperative approach should be a basis to determine what kind of concerted efforts would serve the sustainability of the new Arctic. In this session, decoding the ways the new Arctic is brought about and exploring what knowledge is needed to embrace these changes are our double targets. Natural and social scientists and any stakeholders from the Arctic Circle and beyond are invited to engage with one another individually and collectively.

ID:30 - Atmosphere-ocean-sea ice interactions in the Polar climate system

Session Conveners:

Priscilla A. Mooney (NORCE Norwegian Research Centre, Bjerknes Centre for Climate Research, Norway); Risto Makkonen (Finnish Meteorological Institute / University of Helsinki, Finland); Jennie Thomas (Université Grenoble Alpes, CNRS, IRD / Sorbonne Université, UVSQ, CNRS, France)

Session Description:

The interactions between the atmosphere, ocean and sea ice play an important role in shaping the polar climates. However, existing knowledge of the physical, chemical, and biogeochemical processes that underly the exchanges of mass, energy and momentum between these components remain poorly understood.

Closing knowledge gaps on the interactions between the atmosphere, ocean and sea-ice can considerably advance our ability to understood recent changes, and anticipate future changes in the Arctic and Antarctic climate systems. In particular, closing these knowledge gaps will improve our ability to represent them in our modelling systems and increase confidence in projections of future climate change in the polar regions.

This session will highlight 1) recent advances in our knowledge of atmosphere-ocean-sea ice interactions and 2) new and emerging tools and datasets that can close these knowledge gaps.

We welcome observational and numerical modelling studies of physical and chemical atmospheric and ocean processes that underly interactions in the coupled climate system in both the Arctic and Antarctic. This includes but is not limited to:

Cloud microphysics and aerosol-cloud interactions, and their role in the coupled system;
Atmospheric Boundary Layer (ABL) dynamics and its interactions with the sea-ice surface;
Sea ice dynamics and thermodynamics, e.g. wind driven sea-ice drift, snow on ice;
Upper ocean mixing processes;
Sea ice biogeochemistry and interactions at interfaces with sea ice;
Snow on sea ice and it's role in the coupled ocean-ice-atmosphere system;
Surface energy budget of the coupled system, including contributions of ABL-dependent turbulent fluxes, clouds and radiative fluxes, precipitation and factors controlling snow/sea ice albedo.

Presentations showcasing recent or emerging tools, observational campaigns, or remote sensing datasets are encouraged.

ID:31 - Past to future reflections of the Atmosphere-Ocean-Cryosphere interactions in the Arctic, mid-to-lower latitude impacts, and feedback

Session Conveners:

Suchithra Sundaram (Independent Researcher, India); Clare Eayrs

Session Description:

The Earth's north pole, the Arctic, started exhibiting climatic changes since the beginning of the satellite era, particularly a declining trend in sea ice extent. Among the Arctic regions, exceptional sea ice melt occurs in the Western Arctic over the Chukchi-Beaufort Sea region. Observational and climate modeling studies claim that anthropogenic drivers, as well as the internal variability of the climate system, contribute to these observational trends in the Arctic sea ice decline. The sea ice over the polar regions plays a significant role in the regional and global climate system. Its impact on the lower latitudes is through the teleconnections associated with the various ocean- atmosphere-cryosphere processes. High-resolution geological and ice core records show that the regional and global teleconnections between Arctic regions and lower latitudes existed in the past too. But they are poorly understood in the climatic contexts that are substantially different from today.

Paleoclimate records show that the ice sheets over the Northern Hemisphere, other than the present-day ice sheets, have played significant roles in the global climate in the past. Hence efforts are needed at both observational and modeling levels to improve multi-centennial projections of Arctic and global climate evolution by combining the current knowledge of climatic variability and those during the paleo periods. This session invites contributions on observational and modeling studies of the Arctic related to the past, present, and future. The abstracts for the session include and are not limited to the factors associated with the regional climate variability of the Arctic: Arctic Amplification, ice-albedo feedback, Beaufort Gyre, Permafrost, Polar Vortex, and the various Ocean- Atmosphere-Cryosphere processes that link the Arctic with lower latitudes: Monsoon, North Atlantic Oscillation, Northern Annular Mode/Arctic Oscillation, Atlantic Multi Decadal Oscillation, Elnino Southern Oscillation, Pacific Decadal Oscillation, Indian Ocean Dipole, Global thermohaline circulation.

ID:39 - Description, Causes, and Impacts of Arctic Extremes

Session Conveners:

James Overland (NOAA/ Pacific Marine Environmental Laboratory, United States); Timo Vihma (Finnish Meteorological Institute, Finland); Heïdi Sevestre (AMAP, Norway)

Session Description:

Arctic extremes are increasing and are often record-shattering (Walsh et al. 2020, Fisher et al. 2021, Overland 2021). Moon et al. (2019) note the expanding footprint of rapid Arctic change. Landrum and Holland (2020) conclude that the Arctic is already transitioning from a cryosphere-dominated system. Taken together (consilience) multiple types of extremes are an indicator of rapid Arctic change relative to trends in single variables such as increasing temperatures.

Natural weather variability interacting with Arctic changes

Twenty years ago, the Arctic was more resilient to climate change than now, as sea ice was broader and three times thicker than today. We examine extreme events, thresholds, tipping points, causes, impacts, and forecasts. Our hypothesis is that new extremes are forced by the interaction of atmosphere, ocean, and other Arctic changes, affecting ecosystems and communities. Fluctuations outside resilience boundaries lead to detrimental impacts.

The term extreme is understood in one of two ways. The first is as a statistical extreme, risk analysis that is defined in terms of rareness. The second is in terms of impacts and leads to a scenario approach. Our goal is to tie together biological/societal impacts of environmental events with extreme weather into joint causal accounts.

ID:40 - Arctic Infrastructure resilience and climate adaptation

Session Conveners:

Masoud Naseri (UiT The Arctic University of Norway, Norway); Amir Garmabaki (Luleå University of Technology, Sweden)

Session Description:

The quality of our modern societies and advanced economies depends on infrastructure quality as a defining element. Over recent decades, we have realised and experienced the consequence of infrastructure failures due to natural catastrophes, accidents, or malicious acts, which can cascade through interdependent infrastructures and thus pose national and continental risks. Furthermore, the adverse effects of climate change such as more frequent high-impact severe weather events put the infrastructure systems under much higher risks. Such risks are of crucial concern in the Arctic, where it is warming at twice the rate of the global average and the adverse impacts of climate change such as coastal erosion, thawing permafrost, changes in precipitation types and flooding patterns, are felt by the local and indigenous communities more acutely.

The crucial role of infrastructure network in underpinning economic activities, resource consumption, production processes and environmental pollution (for instance, energy and transport systems cause almost half of global carbon emissions) makes infrastructure networks such as transport, energy, water, waste, ICT, etc., vital elements of for transitioning towards more resilient and sustainable societies.

To this aim, as highlighted in the UN's Sendai Framework for disaster risk management 2015-2030, research and engineering works are needed to plan, develop, and operate resilient infrastructures, and analyse and manage the risks associated with both slow onset as well as acute hazards and natural emergencies, while accounting for the changing climate. However, uncertainties associated with extreme weather events and climate hazards, intensity of exposure of critical infrastructures, efficiency of response and recovery measures, and interdependencies and complexities of infrastructure networks makes such risk and resilience management efforts very challenging and demanding.

The aim of this Special Session is to provide an opportunity for the researchers, end-users, and policymakers to share and exchange their knowledge and experience on risk and resilience assessment and management of Arctic critical infrastructures under the impact of climate change. Some suggested related topics are listed as in the following:

Modelling of natural hazards as stressors for Arctic infrastructure networks
Spatial and temporal modelling and analysis of the Arctic climate and conditions as well as their associated uncertainties
Climate adaptation strategies and resilient societies
Risk and susceptibility maps of natural hazards and severe climate events
Risk and resilience modelling and assessment of interdependent infrastructure networks
Cascading failures and multiple threats
Climate change and its impact on resilience of Arctic infrastructure networks

ID:41 - Impact, source and quantities of pollutants on arctic ecosystems

Session Conveners:

Birgit Sattler (University of Innsbruck, Austria); Klemens Weisleitner (University of Innsbruck, Austria)

Session Description:

Ice and snow trap and accumulate anthropogenic imprints since long periods of time. With the rise of temperature and subsequent melting, accumulated matter can be released in high amounts of (harming) substances into connecting water flows. Mountain waters are not solely irrecoverable lifelines but also connected to the overall cognition of pristine and healthy environments with flourishing tourism. Climate change, biodiversity, environment and tourism are strongly interrelated with each other. In these globalized times, these interrelations become even more important in remote areas such as Arctic and Antarctic regions. Additionally, the source for "burdens" in remote areas is mostly not of local origin but long-range dispersal which makes those environments even more vulnerable. When speaking of anthropogenic imprints, we can target following sources as representative impacts (in the knowledge of a broader variety thereof): microplastics, pesticides, artificial radionuclides, etc. Each of these categories have reached arctic ecosystems by now with still unforeseen impact.

ID:47 - The Next Phase of the Synoptic Arctic Survey (SAS)

Session Conveners:

Øyvind Paasche (NORCE / Bjerknes Centre for Climate Research, Norway); Jacqueline Grebmeier (UMCES, United States); Are Olsen (UIB / Bjerknes Centre for Climate Research, Norway)

Session Description:

The Arctic Ocean is changing fast and with far reaching consequences to the earth's ecosystem. The scientific community is (has taken on the challenge) (focusing efforts) to adequately observe, interpret, understand, and project (or predict?) the system dynamics of the high Arctic. Pan-Arctic, quasi-synoptic surveys of key variables at periodic (here decadal) intervals are central to detecting ongoing, climate-driven changes. Collaboration across borders and ocean regions are key for progress, and national and international research must be conducted hand in hand. In 2015, the Synoptic Arctic Survey SAS) was established to develop coordinated activities for the collection of empirical data from the Arctic Ocean and to strengthen international collaboration to understand the impacts of climate change on the ecosystem and its connectivity to the world ocean. Cruises sponsored by 12 nations participated in pan-Arctic exploration of key Arctic regions in 2020-2022.

The SAS reached a new phase as 2022 comes to an end, with a number of cruises completed over the past two years. The result is a new and unparalleled dataset of the Arctic Ocean, covering critical areas and transects. We are working to evaluate and synthesize national and international findings and to make all data collected during the SAS-cruises available for community use. Some of the datasets are already available through national data portals or even global data portals, such as the Surface Ocean CO2 Atlas. Modeling of system components will be central to achieving an understanding of ongoing and future changes; such efforts must be developed to achieve the vision of the SAS.

Since the launch of the SAS' Science and Implementation Plan in 2018, the overarching question has been "What are the present state and major ongoing transformations of the Arctic marine system? There are three scientific focal areas of SAS: (i) Physical oceanography, (ii) Marine Ecosystems, and (iii) Carbon cycle and acidification. In addition, training of the next generation of scientists as part of an international network has been a goal of the SAS effort. In this science session we will present preliminary results from all three themes and initial and ongoing collaborative syntheses and outline our efforts to establish "SAS→2030" as the decadal follow-up of the 2020-2022 cruises. Further information on the SAS program is available at the following website: https://synopticarcticsurvey.w.uib.no/.

ID:49 - EU-PolarNet 2: advancing European Polar research strategies

Session Conveners:

Annette Scheepstra (University of Groningen, Netherlands); Anneli Strobel (AWI, Germany)

Session Description:

EU-PolarNet 2 is an EU project funded in Horizon 2020. It is composed of 25 partners representing all European Member States and Associated Countries with well-established Polar Programmes. The objective of EU PolarNet 2 is to provide a platform to co-develop strategies to advance the European polar research action and its contribution to the policy-making processes.

Five science White Papers and an Integrated European Polar Research Programme (EPRP) have been developed in EU-PolarNet 1, based on stakeholder input and societal needs. In EU-PolarNet 2, we build on these documents by discussing with stake-and rights holders which research needs are currently the highest priority. We are involving the entire European research community and gathering "bottom-up" ideas for the research prioritisation process. Through this, we want to specify the most important societally relevant topics of polar research defined in the EPRP, in the White Papers and in European polar strategies, in order to finally develop polar research actions that are coordinated and prioritised across Europe.

In this session we aim for an open discussion on this research prioritisation process. There will be short presentations to explain the framework and ample time for discussions. We will make sure that at least one early career scientist and one indigenous representative will give a presentation in this session.

ID:51 - State of the Arctic - Environment and Human Health

Session Conveners:

Volker Rachold (German Arctic Office, Germany); Frits Steenhuisen (University of Groningen, The Netherlands)

Session Description:

The state of the Arctic is strongly impacted by climate change, with the greatest impacts on ecosystems, wildlife and humans often arising from extreme events rather than changes in climatic means. This session will survey a range of extreme weather and climate events and some of their impacts on the cryosphere and terrestrial environment. Major changes in the Arctic may also serve as a potential driver of anomalous weather in the mid-latitudes; the complexity of such potential associations will be explored here. The use of climate models to project potential future conditions in the Arctic under various emission scenarios is critical to policy-making; evaluations of climate model (CMIP6) past simulations and future projections for the Arctic will be provided. The health of humans in the Arctic can be affected by the quality of their food, with some local or subsistence sources of food, such as some species of marine mammals, contaminated by chemicals such as mercury and organohalogens; nonetheless, these subsistence species are also the source of important nutrients. Recent information on this complex issue, together with new work to link studies of contaminants and their effects in wildlife and humans, will be presented.
Marine Sessions
ID:05 - Polar soundscapes in the Anthropocene: changes in marine vertebrate phenology and effects of noise on marine ecosystems

Session Conveners:

Kate Stafford (Oregon State University, United States); Karolin Thomisch (AWI, Germany); Heidi Ahonen (Norwegian Polar Institute, Norway); Angela Szesciorka (Oregon State University, United States); Ramona Mattmüller (AWI, Germany)

Session Description:

Global climate change has already had significant observable effects on the environment. Nowhere are the consequences of the Anthropocene epoch more apparent than in the Arctic. Rapid, extreme reductions in Arctic sea ice are driving cascading effects in Arctic ecosystems from physical oceanography to marine predators reliant on a stable, ice-based ecosystem. The impacts from these changes are reflected in the life histories, migratory timing, and biogeographic distribution (i.e., northward expansions or range constrictions) of marine fish, birds, and mammals. An additional consequence is the increasing industrialization of the Arctic, including increases in anthropogenic noise. Rising anthropogenic noise levels are expected to affect acoustically sensitive species like marine mammals, especially in formerly inaccessible Arctic regions. Anthropogenic noise will alter marine soundscapes, can cause a decrease in the acoustic space, or change behavior, energetics and physiology of marine species, including potential population-level impacts as animals are displaced from important foraging or breeding areas. These changes all may impact Arctic inhabitants who rely on many of the marine fish, bird or mammal species for nutritional, cultural and spiritual subsistence. This session aims to bring together the most recent information on these ecosystem transformations, effects of (anthropogenic) noise on marine soundscapes, evidence of phenology adaptations, and on-going borealization of the Arctic. Towards end of the session, we have reserved time for open discussion on pan-Arctic PAM effort and best practices.

ID:11 - Integrating knowledge from regional marine observatories to pan-Arctic perspectives

Session Conveners:

Anna Nikolopoulos (Norwegian Polar Institute, Norway); Jacqueline M. Grebmeier (University of Maryland Center for Environmental Science, United States); Craig M. Lee (University of Washington, United States)

Session Description:

The Arctic climate system is in great distress, warming faster than the rest of the world and transforming more rapidly than previously anticipated. Sustained, focused and harmonized multidisciplinary information is needed for filling the knowledge gaps about the near-past and present processes in order to accurately predict the future changes and their consequences.

Since 2010, the Distributed Biological Observatory (DBO) has functioned as a "detection array" for ecosystem changes and trends in the Pacific sector of the Arctic Ocean. Similar marine observational networks were recently established in the Davis Strait region (DS-DBO) and in the Atlantic Arctic sector (A-DBO). These long-term, multi-disciplinary initiatives build on active involvement of scientists with the goal to strengthen the regional assessments of the coupled marine system.

Through increased collaboration with joint scientific objectives, findings from such key areas can be expanded to pan-Arctic perspectives and improve our understanding of the entire Arctic Ocean.

We invite contributions from these observatories, assessing the physical, biogeochemical or ecological state of the marine environment in the respective regions. Seasonal, inter-annual and long-term views are equally encouraged. The session will end with roundtable discussions on future priorities for integrating our regional knowledge base into a pan-Arctic system framework.

ID:28 - Causes and consequences of biodiversity change in the open ocean ecosystem in the Arctic

Session Conveners:

Artur Palacz (Institute of Oceanology of Polish Academy of Sciences, Poland); Sigrun Jonasdottir (Technical University of Denmark, Denmark); Claudia Schmidt (Helmholtz-Zentrum Hereon, Germany)

Session Description:

Open ocean ecosystem in the Arctic is changing fast, with increasing freshwater input from melting sea ice and rising sea surface temperature inducing changes to hydrography, water chemistry and seasonality, among other factors. These physical and chemical changes influence the species distribution patterns, productivity and timing of annually reoccurring events, with potential consequences for the functioning of the arctic marine ecosystem, the services that it provides and the dependent human communities. Nevertheless, our understanding of the links between the environmental change, biodiversity loss, ecosystem functions and ecosystem services in the Artic seas is still limited, despite the fact that a large part of the Arctic communities depend on fisheries for their livelihood.

We invite contributions that shed light on the complex relationships between multiple stressors, marine biodiversity and ecosystem services in the open ocean, as well as consequences of biodiversity change for human societies, and their adaptation and mitigation options. We particularly welcome contributions focusing on functional diversity, contributions synthetizing information from various sources (in situ and remote sensing observations, local ecological knowledge and models) or across multiple time scales (from paleo-oceanography to seasonal changes), as well as contributions that provide examples of adaptation strategies and mitigation options of human communities in response to changes in marine biodiversity. The session is organized by the Horizon2020 project ECOTIP, focusing on the causes and consequences of the biodiversity change in the Arctic seas.

ID:32 - Spray Icing: A major marine operational barrier in the Arctic

Session Conveners:

Sushmit Dhar (University of Tromsø – The Arctic University of Norway, Norway); Masoud Naseri (University of Tromsø – The Arctic University of Norway, Norway)

Session Description:

A catastrophic ship icing incident in the Arctic waters was the sinking of fishing vessel ONEGA, which led to the loss of 17 lives on December 28, 2020, while fishing west of Yuzhny Island in the Novaya Zemlya Archipelago. There were 19 crew members onboard, out of which only two were rescued, one found dead, and 16 were not found. Apparently, the vessel accumulated heavy sea-spray icing, eventually leading to the capsizing. Similar damaging incidents have been reported on ships and offshore structures throughout time in the Arctic waters - 81 vessels were reported to be lost from the winter of 1942 to December 1970 due to icing. Two English steam trawlers, the Loretta and Roderigo, capsized and sank with their crews on January 26, 1955, in the northwest of Iceland - this accident presumably provoked investigations on the ship icing problem. There are also well-documented reports of severe icing events on offshore platforms such as "Ocean Bounty" semisubmersible during the winter of 1979 in the Lower Cook Inlet, "Sedco 708" semisubmersible on the North Aleutian Shelf during the winter of 1982, and "Sedneth II" semisubmersible around Feb 1970.

Many researchers have contributed to developing icing models, and with improvements in weather forecasting, it is possible to provide operators with prior warnings. Nevertheless, icing still possesses a safety hazard for the crew working, can affect structural stability and may damage communication and safety equipment or other critical and essential machinery. Also, the icing models are built on empirical formulas based on limited field observations and may only perform satisfactorily in distinct areas and for certain shaped structures. Meteorological, oceanographic, and sea-spray field data collection for a more extended period and on different shaped structures are desirable to improve and make the present models more robust.

The aim of this Special Session is to provide an opportunity for the researchers to share and exchange their knowledge, experience, and ongoing works in fields relevant to marine icing. Related topics are listed as, but not limited to:

Recent development in sea-spray-icing estimation models, related data collection, and icing weather forecasting models
Experimental and laboratory study of spray icing
Anti-icing and de-icing tools and techniques applicable across various maritime sectors
Spatial/temporal modelling and simulation of future trends
Probabilistic framework for studying spray icing climatology
Decision analyses for spray-icing-concerned risks applicable across various maritime sectors
Decision support system for risk-informed decisions related to spray icing
Spray icing risk management.

ID:35 - How to improve models, observations, and collaborative approaches to understand the future biogeochemistry in the Arctic Seas

Session Conveners:

Yuanxin Zhang (Japan Agency for Marine-Earth Science and Technology, Japan); Marit Reigstad (UiT The Arctic University of Norway, Norway); Mariko Hatta (Japan Agency for Marine-Earth Science and Technology, Japan)

Session Description:

Approaches to studying and predicting the biogeochemistry of the Arctic Ocean on Pan-Arctic and regional scales include models, remote sensing, and field-based observations. Increased efforts are taken to improve models and observations to lead to a better understanding of the status and the future scenarios of both the Arctic regions and the Arctic as part of a global system. But is this enough for our mutual benefit?

Current gaps between modeling and observational research are caused by differences in scales and their approaches. To increase the synergy of the two complementary approaches, we need not only to identify the key questions, parameters, and biogeochemical processes but also to recognize what are the limitations, uncertainties, and challenges. Do observations fill the model needs, and do the models deliver robust results, upscaling, and test facilities to observers?

We invite contributions from younger and experienced scientists who can present the latest research in the Arctic Ocean inflow regions, and/or answer similarities, differences, and connections of the Arctic seas, and identify needs from observers and modelers that will help to fill gaps between modeling and observational research.

ID:38 - Anthropogenic pollutants and their impact on marine/freshwater ecosystems in the Arctic

Session Conveners:

Shabnam Choudhary (National Centre for Polar and Ocean Research, India); Syed Mohammad Saalim (Patna University, India); Rahul Mohan (National Centre for Polar and Ocean Research, India); Neelu Singh (Independent Researcher, Norway)

Session Description:

Arctic amplification has drastically influenced the climatic variability in the northern high latitude region. Natural and anthropogenic stressors linked to climate change have increased the contaminants in the polar environment. Since the last century, melting glaciers has affected the distribution of contaminants accumulated beneath the glacier systems. As a consequence, fjord systems have been receiving heavy loads of contaminants, posing a potential threat to the ecosystem. Arctic terrestrial and coastal marine ecosystems have become susceptible to contamination in recent years since environmental impacts of climatic change have been amplified. Thus, it is essential to understand the key processes having an impact on contaminant fluxes to the marine ecosystem.

The proposed session focuses on the increased anthropogenic pollutants, climate change and its effect on biota in the Arctic region. This session would include the application of a range of proxies and natural archives to understand the effect of climate change on the ecosystem and the processes driving benthic biodiversity. Proxies will include geochemical information on oceanographic and sedimentary processes and the influence of benthic-pelagic coupling on distributions of nutrients and organic matter. Understanding the physical characteristics of habitats enables the prediction of potential shifts in benthic biodiversity due to changing environmental conditions, including sea-ice and ocean dynamics.

We invite contributions that integrate physical, biological and chemical components of the marine/freshwater environment, with a focus on examining environmental drivers of change, ecological impacts and identifying potential future impacts.
Observing and Data Sessions
ID:06 - Community-based observing and citizen science – tools for sustainable development in the Arctic

Session Conveners:

Stein Sandven (NERSC, Norway); Lisbeth Iversen (NERSC, Norway); Finn Danielsen (NORDECO, Denmark)

Session Description:

CAPARDUS is a Coordination and Support Action under H2020, running from 2020-2023 with focus on developing guidelines, standards and best practices in research, resource exploitation and management, shipping, tourism and community planning. The project involves scientists, economic actors, local communities, managers and regulators. Workshops and dialogue meetings will be used to discuss how the social-environmental systems are changing Arctic communities and what are the drivers for these changes. The climate change and its consequences in the Arctic leads to new requirements for planning and decision-making based on scientific and economic data, assessments and predictions. A prerequisite for good planning is access to data and information of relevance to the operators in the Arctic. Community-Based Monitoring (CBM) and Citizen Science (CS) initiatives are evolving across the Arctic, providing complementary data to the scientific observing systems. CBM/CS systems are initiated by people who need specific environmental and climate information to support management of resources, local decision-making and safety of human activities. Despite significant progress, CBM and CS initiatives in the Arctic face challenges regarding: (1) operationalization of the CBM/CS systems, (2) sharing data, and interoperability, with scientific data systems, (3) efficient use of CBM/CS data in decision-making, and (4) establishing sustained funding. CAPARDUS will contribute to data management and best practices for CBM/CS systems as a collaborative effort between scientists, local communities and other stakeholder groups to support sustainable development. The session invites abstracts on present and planned CBM and CS activities in the circumpolar Arctic.

ID:07 - Observing the Arctic

Session Conveners:

Hajo Eicken (University of Alaska Fairbanks, United States); Alice Bradley (Williams College, United States), Victoria Q. Buschman (University of Alaska Fairbanks, United States / Greenland Institute of Natural Resources, Greenland), Christina Goethel (University of Maryland Center for Environmental Science, United States); Lauren Divine (Aleut International Association, United States); Ilkka Matero (Svalbard Integrated Arctic Earth Observing System, Norway)

Session Description:

Global activities affect the Arctic environment while changes in the Arctic environment have global consequences. Hence, the broader global community is invested in the need for improved observing of the Arctic, and must also be engaged in observing activities if we are to better understand ongoing changes, their cascading effects, project future scenarios, and identify emerging issues at local, regional and global scales. The session invites speakers that are engaged in international observing efforts that include the Arctic region, those that seek to include the Arctic regions, and contributions exploring different uses of Arctic observational data.

ID:42 - Principled Data and Information Sharing in the Era of the Anthropocene

Session Conveners:

Maribeth Murray (University of Calgary, Canada); Peter Pulsifer (Carleton University, Canada); Shannon Vossepoel (University of Calgary, Canada)

Session Description:

The long-term challenges and needs for resilience and adaptation presented by the Anthropocene require innovative, transdisciplinary, and cross-cultural innovations and solutions. From local to global scales, we are observing and experiencing unprecedented change across domains including social, physical, biological, and economic. Solutions will require the effective, efficient, and principled sharing of information and data among Arctic residents, researchers, decision makers and the broader global community. Data sharing initiatives often refer to principles such as FAIR (Findable, Accessible, Interoperable, and Reusable) and CARE (Collective Benefit, Authority to control, Responsibility, Ethics) Principles for Indigenous Data Governance. We invite contributions and perspectives on your journey towards principled data and information sharing including examples of efforts that have succeeded, those that have failed to produce expected results, ideas on requirements or ways to improve the sharing process, and critical perspectives on the risks or unseen implications of data and information sharing.

The Canadian Consortium for Arctic Data Interoperability (CCADI) is an initiative to develop an integrated Canadian arctic data management system that will facilitate information discovery, establish sharing standards, enable interoperability among existing data infrastructures, and that will be co-designed with, and accessible to, a broad user base. In this session, a number of invited talks will share experiences of CCADI members, including research data centres, an Indigenous representative organization, private sector partners and government agencies, in their efforts to enhance data and information sharing. CCADI members encourage others to share their work and achievements through participation in this dynamic session.

ID:43 - Building an observing system in Svalbard and associated waters using remotely sensed observations

Session Conveners:

Shridhar Jawak (Svalbard Integrated Arctic Earth Observing System (SIOS), Norway); William Harcourt (University of St Andrews, United Kingdom); Veijo Pohjola (Uppsala University, Sweden); Ann Mari Fjaeraa (Norwegian Institute for Air Research, Norway)

Session Description:

Remotely sensed observations from ground, air (aircraft, UAVs), and satellite instruments are an important means of comprehensively understanding processes within the Earth system. This includes understanding processes in the cryosphere (e.g. glaciological processes, icebergs), the atmosphere (e.g. climatology, aerosols), the terrestrial component (e.g. vegetation, hydrology) and the oceans (e.g. sea ice, ocean colour properties, circulation patterns). The development of new remote sensing techniques and data products is vital to ensuring the long-term sustainability of the Svalbard observing system and its contribution to answering Earth system science questions. Further, Svalbard is uniquely positioned between the mild (Atlantic) oceanic and harsh Polar conditions, a feature which attracts international researchers seeking to conduct cal/val studies for various space agencies (e.g. ESA).

This session invites contributions from the community that develops and extends remote sensing observations around the Svalbard archipelago. We welcome studies that investigate new remote sensing applications in Svalbard, the development of new sensors/instruments for Svalbard research, cal/val activities, the expansion of existing monitoring networks and long-term measurements of key environmental parameters. The spatial scale of contributions may vary between localised field studies with ground-based instruments to regional monitoring from space-based platforms. Numerical modelling studies are also welcome, particularly if they utilise data sets acquired through the Svalbard observing system. This session will help identify gaps across the existing observational networks which organisations such as the Svalbard Integrated Arctic Earth Observing System (SIOS) will use to improve the monitoring system in the future.
Social & Human Sessions
ID:03 -Joining forces in digital and computational archaeology

Session Conveners:

Frigga Kruse (Kiel University, Germany); Mirco Brunner (Kiel University, Germany); Katelyn O'Keefe (University of Calgary, Canada)

Session Description:

TGood things are coming out of digital and computational archaeology across the Arctic, and this session is a platform to showcase them. Better things could be expected still if planning and funding agencies, developers, practitioners, archivists, end-users, and other stakeholders across the Arctic, Antarctic, and elsewhere were to join forces in a topical discussion on practical requirements as well as theoretical and critical skills in a variety of established and emerging digital technologies – scaled to the Polar Regions. Is your cultural heritage site eroding into the sea, for instance, and are you thinking of preserving it digitally in a stable, open-access, and user-friendly manner? What would it take to make this dream a reality, let alone a standard? We invite you to present issues, problems, and developments in the fields of Digital Humanities and polar archaeology. Both oral presentations and posters of all career stages are very welcome. Poster presenters are particularly encouraged to include links and QR codes to direct readers to their websites. All efforts will be made to publish the session in open access.

ID:13 - JUSTNORTH: Towards Justice & Sustainability in the Arctic

Session Conveners:

Corine Wood-Donnelly; Tanja Joona; Hannes Hansen-Magnusson

Session Description:

JUSTNORTH is a Horizon 2020 with a focus of building a just and sustainable future in the Arctic. The project is fully titled "Towards Just, Ethical and Sustainable Arctic Economies, Environments and Societies".

JUSTNORTH is exploring the ways in which the multitude of ethical systems that coexist in the Arctic can be used as a critical element for assessing the viability of new economic activities in the region. The project operates from the fundamental premise that an economic activity cannot be sustainable if it is ethically deficient. Thus, the project aims to assess the viability of new economic development in the Arctic through justice perspectives that framing sustainability in stakeholder values, gaining insights on the positive and negative impacts, risks and benefits of key economic activities. The research seeks to expand understanding of the potential for economic development in the North that is both sustainable and just whilst engaging with stakeholders across the Circumpolar Arctic via co-production of knowledge.

JUSTNORTH researchers are finalising 17 case studies that examined justice implications of energy, fisheries, tourism, transportation, shipping, and Indigenous economic activities. The case study findings, among other project outcomes, will contribute to the EU Integrated Arctic policy.

We propose a session at the ASSW 2023 Science Symposium related to JUSTNORTH that will focus on the findings of a selection of the project's 17 case studies. The session will be organised around the following 3 thematic work packages that contain the project's empirical case studies: Justice in Transitions, Justice in Scale and Distribution, and Justice in Participation and Governance. The session will be chaired by the Scientific Coordinator of JUSTNORTH Corine Wood-Donnelly, and two of the project's work package leaders, Tanja Joona and Hannes Hansen Magnusson. We will invite researchers from the project, which includes both early career and Indigenous scholars, to present the results of their research on the panel.

ID:14 -Critical Arctic Science Diplomacy: Sustaining Balanced Development at Times of Turbulence

Session Conveners:

Yulia Zaika; Maria Lagutina

Session Description:

Several past years have shown that the international science dialogue exists at the edge of turbulence and being disturbed by different geopolitical events. The notion of science diplomacy has taken the critical discourse at different levels of actors exposing the epistemological ambivalence which showcased the methodological imbalance of science and diplomacy in this phenomenon. Moreover, different levels of dialogue and cooperation have shown different examples of resilience and adaptability (or the opposite) to the external turbulence. This session aims in an open and inclusive manner discuss the vivid examples of past and current science diplomacy practices in the Arctic discourse within different circumstances bringing the turbulence of the previously considered as balanced relations and conditions. We welcome presentations and posters from researchers, practitioners, experts and other actors of science diplomacy in the Arctic. Session will be maintained as the regular science session with presentations and discussions.

ID:16 -Educational innovation and pedagogy for the Anthropocene Arctic

Session Conveners:

Anthony Speca (Trent University / UArctic Læra Institute for Circumpolar Studies, Canada); Sennan Mattar (Glasgow Caledonian University, UK)

Session Description:

This session is devoted to educational innovation and pedagogical scholarship related to the Arctic or Circumpolar North in university, school or community contexts. We invite papers not only on regular classroom teaching, but also on online delivery (e.g. the UArctic Circumpolar Studies Programme) and on experiential and other forms of learning (e.g. Model Arctic Council, outdoor learning, land- or community-based learning, etc). Papers may focus on any learner group, whether children, youth or adult learners. In keeping with the ASSW 2023 theme of ´The Arctic in the Anthropocene´, one primary goal of this session is to explore how teaching and learning about the Arctic can best promote understanding of the Arctic's place in both the human community and the planetary physical system. We welcome papers on the educational role of the Arctic Anthropocene concept, as well as of other Arctic 'framings' or 'imaginaries', whether positive or negative. Also welcome are papers on topics such as civic education, environmental competence, learning for sustainability or climate justice, and the like, as well as papers concerning how education can promote constructive thought and action in the face of Anthropocene-related concerns such as 'eco-anxiety' or 'climate doom'. Papers may deal with either conceptual or practical learning, including skills learning (e.g. practical, communication or leadership skills) or character development (e.g. self-confidence, leadership, coping with stress, etc). We encourage papers that take an interdisciplinary approach, including the Arctic humanities, social sciences and natural sciences. We especially encourage papers in the field of Indigenous Knowledge education, or papers that aim to bridge Western and Indigenous epistemologies. Finally, we hope that this session will go some way to promoting international linkages and the sharing of best practice between educators concerned with the Arctic or Circumpolar North.

ID:20 - Tensions of time scales: local youth involvement in interdisciplinary Arctic climate change research

Session Conveners:

Anna Burdenski (University of Vienna, Austria); Jorrit van der Schot (Karl-Franzens-University Graz, Austria)

Session Description:

In recent years, there has been increasing recognition for interdisciplinary approaches to Arctic climate change research, especially studies at a local scale, involving Indigenous communities. Traditionally, the perspectives of community elders have been focused on, positioned as 'traditional knowledge' or similar. However, involving communities, means involving a variety of people. Global climate change, as well as local environmental changes, are of great importance for the youth and their futures. Spanning across past, present and future, this session brings in questions of acquired knowledge in relation to age, scientific long- term predictions, margins of error and experiences of the youth. In what way is Arctic climate change or local environmental change relevant for the youth? What time scales are relevant? How does the margin of error of climate change projections or assessment of future local environmental changes affect uncertainty in the future perspectives of the youth? Negotiating local environmental disturbances and global climate change, this session examines time scales of numbers and narratives of interdisciplinary Arctic climate change research. This session welcomes a wide range of contributions. We encourage researchers with interdisciplinary experiences of community engagement as well as projects linking environmental change and youth involvement to contribute.

ID:21 - Improving intercultural and transdisciplinary collaborations in Arctic research by better understanding the value of capacity sharing - Special ECR and Arctic youth version

Session Conveners:

Lisa Grosfeld (Alfred Wegener Institute, Germany); Louise Mercer (Northumbria University, UK)

Session Description:

Arctic research is moving more and more towards being application-oriented and based on the needs of the people who directly face the impacts of accelerating change in the Arctic. Continued progress requires the shift towards capacity sharing (a two-way sharing process) instead of capacity building (a one-way sharing process) between researchers and different groups of rights holders and stakeholders in the Arctic. Capacity sharing is a two-way, multi-directional exchange developed on the basis of reciprocity, communication and collaboration. Creating spaces to collaborate and learn from each other will lead to more equitable research outcomes and better science. This ASSW session provides a space to discuss effective approaches by facilitating intercultural and transdisciplinary dialogue to better understand the true value of capacity sharing in research processes. The session is mainly aimed at supporting early career researchers (ECRs) and Arctic youth, but we encourage researchers from all career stages to share experiences and examples of best practices when collaborating with different rights holders and stakeholders of the Arctic. We hope bringing together diverse individuals, including Indigenous community members and researchers of different career stages will help to connect and to shed light on this topic.

ID:22 - Arctic Sustainability Revisited: Developments, Transitions and Perspectives for the Next Decade

Session Conveners:

Andrey Petrov (University of Northern Iowa, United States); Tatiana Degai

Session Description:

This session will gather a diverse group of scholars and Indigenous knowledge holders to discuss the current developments and knowledge gaps in Arctic sustainability research. The volume and scope of sustainability research in the Arctic has been rapidly increasing across various domains, including social, economic, environmental, cultural and community sustainability. A number of projects and networks, such as Arctic-FROST, ASUS, and ReSDA, were created to instigate and support this growth. Both theoretical and practice-oriented studies at different scales added new conceptualizations, implementations and visons of sustainability whether globally-connected (such as SDGs) or place-based. Most importantly, the Indigenous perspectives on sustainability have increasingly been moving to the center of the Arctic sustainability science with knowledge co-production becoming a core methodology of sustainability research. In this context, there is an urgent need to revisit, revise and rethink the foundations of Arctic sustainability research and consider future direction to invest collective efforts and resources. This session will be an opening for such a conversation and commence the work towards Arctic sustainability science contributions to the ICARP IV process

ID:23 - Arctic One Health

Session Conveners:

Arja Rautio (University of Oulu and University of the Arctic, Finland); Ulla Timlin (University of Oulu, Finland); Anastasia Emelyanova (University of Oulu, Finland)

Session Description:

One Health recognizes the interdependence of human, animal, environmental health, and that a holistic approach to the well-being of all will lead to improved health outcomes and enhanced resilience. One Health is interdisciplinary and inclusive; it invites the participation of community members, scientists, health practitioners, and government agency personnel to identify problems and create realistic sustainable solutions to those. One Health also provides a platform to integrate different knowledges to provide deep knowledge base and allowing us to understand and address issues at their root causes.

ID:24 - Thriving Arctic Communities: Towards Post-Pandemic Resurgence

Session Conveners:

Andrey Petrov (University of Northern Iowa, United States); Marya Rozanova-Smith (The George Washington University, United States)

Session Description:

Compared to the rest of the world, during the COVID-19 pandemic, Arctic communities faced an extremely challenging situation given their socioeconomic, cultural, and demographic uniqueness and issues related to remoteness and connectivity. This panel aims to bring together diverse expertise in order to advance the knowledge about opportunities, approaches and policy options for attaining community thrivability in the Arctic beyond the COVID-19 pandemic. Thrivability is understood as a community's ability to thrive, i.e., continuously and sustainably improve human wellbeing. In response to the COVID-19-related changes, the panelists will share their visions and practical examples of good COVID-19 mitigation and reopening practices, existing plans and strategies, including socioeconomic measures, cultural resurgence, sustainability efforts, public health and other public policies designed to strengthen resilience and ensure that communities are thriving after the COVID-19 pandemic or should another pandemic arise. We invite contributions from different Arctic regions and communities, and Indigenous scholars and community members are especially welcome.

ID:25 - Gender Equality for Sustainable Arctic Communities Amid and Beyond the COVID-19 Pandemic

Session Conveners:

Marya Rozanova-Smith (The George Washington University, United States); Embla Eir Oddsdóttir (Icelandic Arctic Cooperation Network, Iceland); Andrey Petrov (University of Northern Iowa, United States)

Session Description:

Empowering all genders to effectively participate in modern society is one of the most important advances towards sustainable community development, encompassing equal representation in the labor market and political office (Sustainable Development Goal 5). Recent studies on gender equality demonstrate that inequality persists across the Arctic countries and spheres of engagement. Additionally, gender equality has been negatively affected by the COVID-19 pandemic that has had a devastating effect on different communities across the Arctic communities. However, the consequences of the pandemic differ from region to region and across genders. Most importantly, it is likely that the COVID-19 pandemic has deepened gender inequality for years to come. This session aims to share and advance knowledge on the COVID-19 pandemic gender impacts, gendered policy responses, intersectionalities, and the implications of the COVID-19 pandemic on all genders, particularly women, in different societal spheres and communities. The session will include a presentation on the COVID-19 Gender Response Tracker for the Arctic regions. We invite contributions from different Arctic regions and communities, and Indigenous scholars are especially welcome.

ID:26 - "Arctic Infrascapes": engaging communities, environment and infrastructures through arts, science, local and Indigenous knowledge

Session Conveners:

Vera Kuklina (The George Washington University, United States); Olga Povoroznyuk (University of Vienna and Austrian Polar Research Institute, Austria); Olga Zaslavskaya (International Alternative Culture Center and independent curator, Hungary)

Session Description:

The session aims to discuss and disseminate interim results of several ongoing research projects that focus on Arctic infrastructures and sustainability. Of particular interest for us are interactions between communities and the environment that have been facilitated, mitigated or disturbed by infrastructural development. During the session, we will discuss opportunities to engage with diverse ways of knowing, including subjective, sensory and emotional dimensions and local and Indigenous perspectives and a utilization of diverse methods of research and exploration from field studies to remote sensing. The session will be followed by the exhibition "Arctic InfraScapes" that will feature photos, artistic installations, and artifacts collaboratively created by t scholars and artists, coming from within and beyond the Arctic.

ID:29 - Arctic sustainability transformation

Session Conveners:

Janina Priebe (Umeå University, Sweden); Hanna Lempinen (University of Lapland, Finland); Hanna Vikström (Luleå University of Technology, Sweden)

Session Description:

With the recent global efforts to 'transform our world' (UN 2015), external discourses portray the Arctic as an enabler of global sustainability transformation through renewable energy and associated industries for sustainable material and fuels, such as forest-based and mineral resources, and carbon capture and storage technologies for lowering global emissions. These visions are commonly tied to the rural Arctic, and to regions at the outskirts of Arctic urban centers. Who imagines, articulates and shapes visions of Arctic sustainability transformation, and how do these visions materialize? The concept of sustainability transformation aims at shared meaning to initiate joint action. Its meaning, however, is ambiguous when placed in contexts. This divergence is even more pronounced because it morphs into a conglomeration of future anticipations and assumptions made in the present. It is crucial to understand how the notion of a transformation, i.e. the idea of an urgent, profound, and gradual or rapid shift at a global level will impact and interact with Arctic contexts, particularly regions that are re-imagined for future global sustainability. Depending on the notion of transformation, different means are rendered viable to enable and comply with global sustainability efforts. This session welcomes presentations that explore notions of sustainability transformation in all geographical areas of the circumpolar Arctic from social science and humanities' perspectives. The session's ambition is to bring different perspectives on Arctic sustainability transformation together, including local stakeholders' and Indigenous visions of sustainability, corporate and state narratives, and other actors who create and shape the Arctic as a place of sustainability transformation. The ambition of this session is to give ample opportunity for discussion with the audience, and to reflect on the commonalities and differences in how Arctic sustainability transformations are portrayed.

ID:33 - Arctic Urban Sustainability in Transit

Session Conveners:

Robert Orttung (George Washington University, United States); Kelsey Nyland (George Washington University, United States); Marya Rozanova-Smith (George Washington University, United States)

Session Description:

The Arctic is rapidly changing across the natural, built, and social environments in ways that are interacting with each other and demanding a response in order to preserve the sustainability of northern cities. These changes are putting intense stress on the existing governance systems as they seek to accelerate the green transition and develop community assets to ensure prosperity and necessary adaptability for future Arctic cities with increasingly mobile and diverse populations. Using Arctic cities as case studies, this session will address the following questions: Which cities across the circumpolar north are performing better in specific areas of sustainability and why? What policies and design principles are most effective in meeting the challenges of a changing climate and economy? How can best practices be transferred among cities? The session will include a presentation of case studies on Lulea and Kiruna (Sweden) as examples of the Arctic cities in transit. We invite contributions from different Arctic regions and communities, and Indigenous and early-career scholars are especially welcome.

ID:36 - Responsible design for the Sustainable Arctic: Care versus Control

Session Conveners:

Sofia Prokopova; Svetlana Usenyuk-Kravchuk

Session Description:

The issue of 'care versus control' comes out where there is a responsibility, and therefore control and power can lead to exclusions and further negative manifestations of oppression. The recent past and present of the Arctic development considered through the lens of Control reveal: an architectural paradigm of 'normalisation', a one-directional way of developing and introducing technologies and broader material attributes of living, e.g. prefabricated housing and heavy northern modifications of vehicles; and a broad subjection of local communities lacking mechanisms to express their opinion and, in the material sense, to take control and responsibility for technologies placed on their land. In this session, we propose to look at the Arctic through the lens of Care, revealing the alternative priorities such as creativity and self-sufficiency of local communities and coherent well-being of human and nonhuman actors. By analysing the design and architectural projects and case studies, session speakers are invited to engage with such issues as: the value of the Arctic localities as spots of collective creativity; the meaning and rationality of local technologies and practices that shed light onto implicit aspects of non-biological adaptation to the severe environment; and the value of the Arctic examples as a window into the political role of design as a creativity-driven visionary.

ID:44 - Making space for Multiple ways of knowing

Session Conveners:

Enooyaq Sudlovenick (University of Manitoba, Canada); Victoria Bushman (University of Alaska Fairbanks, United States / Greenland Institute of Natural Resources, Greenland); Stanislav Ksenofontov (University of Northern Iowa, USA)

Session Description:

Arctic science has benefited tremendously from partnerships with Indigenous People and Russian Native People. These communities are increasingly involved in monitoring efforts aimed at understanding how and why the environment is changing. This session focuses on community-based projects taking place in Indigenous communities and Russian native people, with focus on methodologies and co-production. We would like to invite presentations across all disciplines (natural and social) that feature successful community engagement initiatives, and explore different methodologies used across the northern hemisphere. Abstracts that include multiple knowledge sources will have strong priority in this session.

ID:45 - Transforming approaches in research Arctic science

Session Conveners:

Megan Sheremata; Victoria Bushman (University of Alaska Fairbanks, United States / Greenland Institute of Natural Resources, Greenland); Stanislav Ksenofontov (University of Northern Iowa, USA); Margaret Rudolf; Enooyaq Sudlovenick (University of Manitoba, Canada)

Session Description:

There is an ongoing need to transform methods in the environmental sciences to accommodate the perspectives, priorities, leadership and rights of Indigenous Peoples in the circumpolar north. This session features environmental science methodologies of projects led by and with Indigenous Peoples. Indigenous and non-Indigenous researchers in the environmental sciences and/or from non-academic Indigenous organizations are invited to share decolonizing and transformative approaches from across all stages of research, including (but not limited to): problem framing, preliminary research, observing and monitoring, data collection, approaches to analysis, reporting, networking, research governance, funding, archiving, and the application of research outputs in environmental policy. Of particular interest are relational approaches to environmental research, the human dimensions of the natural sciences, decolonizing approaches in the physical and biological sciences, and opportunities for transformative change across disciplines. Some contributors will be invited to submit their paper to a related special collection in Arctic Science.

ID:50 - Education, Equity and Inclusion: Teaching and Learning for a Sustainable North

Session Conveners:

Diane Hirshberg (University of Alaska Anchorage, USA); Mhairi Beaton (Leeds Beckett University, United Kingdom); Janette Peltokorpi (University of Lapland / UArctic, Finland); Gregor Maxwell (UiT The Arctic University of Norway, Norway), Tuija Turunen (University of Lapland, Finland)

Session Description:

In this panel, we will share some of the findings from a new publication titled Education, Equity and Inclusion: Teaching and Learning for a Sustainable North.

This book offers an extended essay on teaching and learning through various perspectives and experiences with the aim of creating a more sustainable North. It is structured around two main themes: 1) Supporting Teachers for Diversity and Inclusion in the Classroom including consideration of language and identity issues, 2) Engendering community solutions to structural and geographical challenges in education in the circumpolar north.

Collectively, the chapters offer a sustained exploration of education provision - both current and future - in the north providing a comprehensive theorization of teaching and learning as distinctive in this geographical area. A distinctive feature of the book is that contributing authors are geographically situated across the north but are tied together through participation in the University of the Arctic Thematic Network for Teacher Education for Social Justice and Diversity. Long-standing research partnerships between the members of the network have permitted the development of insight into the potential and challenges of the North for education and a shared focus on and commitment to the necessary curricular and pedagogical changes in the educational provision to promote equity and social justice.
Terrestrial Sessions
ID:01 - Environmental drivers of diversity and functionality of polar and Alpine soil microbial communities

Session Conveners:

Fabiana Canini (University of Tuscia, Italy); Laura Zucconi (University of Tuscia, Italy)

Session Description:

The Arctic, Antarctic, and Alpine habitats are experiencing the fastest warming rates on the planet. Warming is leading to longer ice-free seasons in the Arctic and Alpine regions, as well as an overall greening of terrestrial areas leading to increased microbial activity, which could have dramatic effects on the degradation of carbon pools in permafrost and positive feedback to global climate change. Climate change in Antarctica, on the other hand, is expected to result in the extinction of unique and well-adapted terrestrial ecosystems, owing to changes in temperature and precipitation regimes, as well as in physicochemical properties and the invasion of allochthonous, more competitive species. Given the crucial role of microorganisms in biogeochemical cycles, understanding the diversity and ecology of terrestrial ecosystems of these highly threatened environments, including the ecological drivers that shape their diversity, and their functionality, may be a key to understanding how biogeochemical cycles will respond to large-scale environmental changes. In this light, this session invites abstract submissions dealing with the diversity and functional adaptations of Arctic, Antarctic, and Alpine terrestrial ecosystems in relation to different environmental conditions, with the aim to shedding light on the potential effects of climate change on these ecosystems.

ID:02 - Biogeochemistry of permafrost ecosystems and global change

Session Conveners:

Nicolas Valiente Parra (University of Vienna, Austria); Oriol Grau Fernandez (University of Antwerp, Belgium); Victoria Sophie Martin (University of Vienna, Austria);

Session Description:

Global change alters climate patterns on regional, continental and hemispheric scales. Permafrost ecosystems are among the most sensitive ones to such impacts. Permafrost soils and permafrost-affected peatlands cover ~25 % of the terrestrial surface and hold the world's largest soil organic carbon and global nitrogen pools. Gradual deepening of the active layer due to rising temperatures impacts manifold biogeochemical and ecological processes. Yet, in ice-rich landscapes, thaw can result in substantial impacts even noticeable to the human eye, such as thermokarst processes including ground collapse or the emergence of thermokarst lakes. When permafrost thaws, newly available organic matter is available for microbial decomposition. Microbial activity drives all biogeochemical cycles but is anticipated to be considerably modified in a way to turn these climate susceptible ecosystems from sinks to sources of greenhouse gases with inevitable consequences for global climate. This session invites contributions focusing on microbial activity and biogeochemical cycling within all kinds of terrestrial permafrost affected systems in the wake of a changing climate. We encourage submissions involving studies on organic and inorganic carbon, nitrogen, phosphorus and other elements based on laboratory experiments, field observations or modelling work.

ID:10 - Arctic terrestrial biodiversity in a changing climate

Session Conveners:

Fredrik Dalerum (Spanish National Research Council, Spain)); Isabel C. Barrio (Agricultural University of Iceland, Iceland); Mats Björkman (University of Gothenburg, Sweden)

Session Description:

Terrestrial ecosystems are changing rapidly as a consequence of human activities, and climate change is arguably one of the most prominent anthropogenic disturbances currently occurring. Its impact on terrestrial ecosystems worldwide is one of the key threats to biodiversity and critical ecosystem services. Terrestrial arctic biodiversity requires special attention, as the Arctic is heating up much faster than other regions of the planet. Areas of climate extremes are further likely to see the most dramatic effects of climate alterations. The Arctic also holds endemic, cold-adapted species and provides important breeding grounds for long-distance migrators. Many species in the terrestrial Arctic are also important for indigenous cultures and hold both subsistence, cultural and recreational values. In this session we aim to synthesise current scientific and indigenous knowledge of the consequences of climate change for terrestrial arctic biodiversity. This session invites abstract submissions related to the consequences of climate change for terrestrial biodiversity in all organism groups and geographic areas in the Arctic.

ID:27 - Shifting trophic networks along the Arctic land-coast-ocean continuum

Session Conveners:

Marja Koski (Technical University of Denmark, National Institute for Aquatic Resources, Denmark); Kai Bischof (University of Bremen, Germany); Bruce Forbes (University of Lapland, Finland)

Session Description:

Rain-on-snow-events, thawing permafrost soil, retreating glacier fronts and decreasing sea ice are manifests of cryosphere reduction, which will significantly alter Arctic ecosystem functions and related services. Complex trophic interactions from primary producers to apex predators and, ultimately, food provision to humans, have established in Arctic social-ecological systems and may experience considerable re-structuring due to shifts in biodiversity and productivity. Trophic networks and their interaction with environmental factors connect terrestrial, coastal and ocean systems, allowing for a bidirectional exchange of nutrients and energy. The EU H2020 Projects CHARTER, ECOTIP and FACE-IT invite all types of contributions from the natural and social sciences dealing with marine or terrestrial biodiversity changes that have implications to trophic networks and their related social-ecological systems. Understanding shifts in exchange processes along the land-coast-ocean continuum and their overall implications to ecosystems and human livelihoods, including farming, hunting, fisheries and tourism are of particular relevance to conservation and management needs for Arctic resources.

ID:34 - The Arctic Critical Zone under threat: processes, fluxes and challenges

Session Conveners:

Antonello Provenzale (Institute of Geosciences and Earth Resources / National Research Council of Italy, Italy); Xiaofan Yang (Beijing Normal University, China); Piotr Owczarek (University of Wroclaw, Poland)

Session Description:

The Critical Zone (CZ) is the living skin of our planet, extending from the top of vegetation canopy through soil and groundwater to unweathered bedrock, and it represents the life-support system of terrestrial ecosystems. Currently, climate and land-use change, soil erosion and water/air pollution affect the CZ in complex and disrupting ways. The Arctic, in particular, is changing at a high pace, with temperature increasing much faster than the global mean. Permafrost is thawing, the Active Layer is deepening and wildfires affect vast high-latitude areas. The Arctic CZ (ACZ) is heavily impacted by all these processes, and it is exposed to new pressures that can lead to potentially irreversible modifications. For this reason, we believe it is of utmost importance to monitor, measure and model the ACZ in all its components (soil, water, microbiota, vegetation, fauna, including geo/biodiversity) in a range of different environments, quantifying what is happening and estimating what could happen in the future and what prevention and adaptation measures could be implemented. For such reasons, the recently IASC-funded ACZON proposal "Towards an Arctic Critical Zone Observation Network" is devoted to explore and implement common strategies for monitoring, measuring and modelling the changing Arctic Critical Zone in a coordinated way. The proposed session is aimed at collecting the results of the initial activities of ACZON, to further develop and extend them, exploring the possibilities for a longer-term endeavor. In particular, we welcome contributions devoted to:

1. Effects of permafrost thaw, active layer deepening, changes in talik properties and temperature increase on ACZ carbon pools, fluxes, and processes
2. Interplay between the changing hydrological cycle and the modifications in the ACZ.
3. Weathering processes in the ACZ, landslides, and other geomorphological change
4. Formation of new CZ in deglaciating areas and changes in the ACZ along deglaciation chronosequences.
5. Current and past dynamics of large Arctic wildfires and their impact on ACZ.
6. Dynamics of newly-formed wetlands, lakes and ponds and their interplay with ACZ processes. Reconstructing lake and catchment biogeochemistry and geo/biodiversity using lake sediments as integrators of ACZ variability.
7. Long-term changes in the geo/biodiversity of the ACZ and related environments, associated with the effects of temperature increase, hydrological modifications and permafrost thaw.