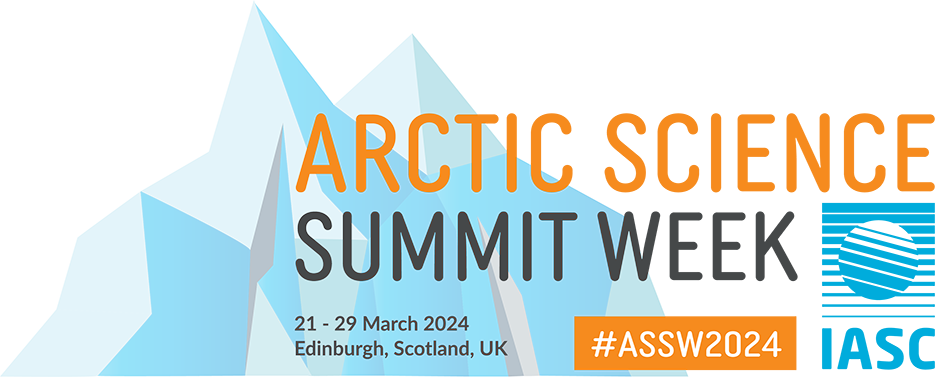 21 February 2023 | 08:30 - 10:00 (GMT+1)
21 February 2023 | 14:00 - 15:30 (GMT+1)
Open Session - HYBRID
Room: Hörsaal 1
Session Conveners: Vera Kuklina (The George Washington University, United States); Olga Povoroznyuk (University of Vienna and Austrian Polar Research Institute, Austria); Olga Zaslavskaya (International Alternative Culture Center and independent curator, Hungary)
Session Description:
The session aims to discuss and disseminate interim results of several ongoing research projects that focus on Arctic infrastructures and sustainability. Of particular interest for us are interactions between communities and the environment that have been facilitated, mitigated or disturbed by infrastructural development. During the session, we will discuss opportunities to engage with diverse ways of knowing, including subjective, sensory and emotional dimensions and local and Indigenous perspectives and a utilization of diverse methods of research and exploration from field studies to remote sensing. The session will be followed by the exhibition "Arctic InfraScapes" that will feature photos, artistic installations, and artifacts collaboratively created by t scholars and artists, coming from within and beyond the Arctic.
Presentations:
Session 1 (8:30 – 10:00 GMT+1):
unfold_moreThe Arctic airport – infrastructural pasts, presents and futures

Carina Ren1; Mette Simonsen Abildgaard1
1Aalborg University

Abstract:

What is Arctic airport infrastructure for and for whom? How does this change over time and what do these changes say about how we make sense of and value the places where it is developed? In this paper, we discuss these questions through the telling case of Kangerlussuaq. 'Born' as Bluie West Eight, an American airbase during the World War II, known as well under a third (Danish) name as Sønder Strømfjord, it is today Greenland's main international airport and air transportation hub. As two international and one regional airport are set to open elsewhere in Greenland in years to come, Kangerlussuaq's place in Greenland's airport infrastructure appears to slip. At the same time, planners are finding already-established connections difficult to sever. Diving into archives, drawing on exhibition prospects and bringing forth conversations in and about Kangerlussuaq, we analyse how many versions of the airport – past, present, and future - have and do co-exist. We end up by arguing that much can be learnt about the prospecting, construction and becoming undone of Arctic infrastructures from how Kangerlussuaq has been imagined and performed through almost a century.

unfold_moreTunnels as Double-Edged Sword? Transport Infrastructure and Demographic and Spatial Dynamics in the Faroe Islands.

Alexis Sancho-Reinoso1; Timothy Heleniak2
1University of Vienna; 2Nordregio

Abstract:

The Faroe Islands are an archipelago of 18 islands in the North Atlantic. It is a semi-autonomous region under the Kingdom of Denmark and Denmark is the Faroe's major migration partner. The population of 53,000 is spread across the 16 islands which are inhabited. In order to stop and revert population losses in the most remote municipalities, as well as to avoid greater concentration in the capital of Tórshavn, the Faroese government started an ambitious plan to connect the islands via tunnels and bridges, including several sub-seas tunnels. This paper examines the demographic, social and territorial effects (both beneficial or detrimental) of this extensive infrastructure development by combining a quantitative and qualitative approach. Population record will be statistically analyzed; interviews with authorities will focus on official arguments, and ethnographic fieldwork will contrast public discourses with local stances about the recent developments. The ultimate goal is to explore whether transport infrastructure can contribute to avoid global trends such as rural depopulation and urban agglomeration in a sub-arctic, island context.

unfold_moreTourism and Climate Change Impacts on Indigenous Nature-Based Infrastructure: Dukha Reindeer Crafts

Khadbaatar Sandag; Kuklina Mariiya

Abstract:

Khövsgöl Aimag, the northernmost province of Mongolia, has been historically marginalized in national infrastructure development plans despite the strategic importance of the province's Eastern Sayan Mountains which serve as the natural Russian-Mongolian border. Khövsgöl Aimag is home to the Dukha peoples, nomadic communities practicing traditional subsistence activities and reindeer herding. Current state emphasis on natural and cultural preservation and increasing tourism are bolstering Dukha and other local identities and authority. Questions surrounding cultural and environmental preservation in light of climate and societal change are highly relevant here and other remote regions. This presentation summarizes preliminary observations from fieldwork conducted in Khövsgöl Aimag in June, 2022 and building collaborative relationships with local and Indigenous communities. Our research includes UAV and ground-based surveys of natural hazards, interviews, participant observations, and an inventory Dukha crafts sold as souvenirs. We find that all sources of observations made during our field work reflect complex human-environment relations and the increasing influences of tourism and environmental change on Dukha culture and adaptive strategies. We discuss nature-based infrastructure with particular emphasis on examples observed in crafts that preserve and promote Indigenous Dukha culture, such as their antler carvings of alpine permafrost landscapes.

unfold_moreLarge regional differences in industrial development across the Arctic

Cengiz Akandil1; Gabriela Schaepman-Strub1; Elena Plekhanova1
1University of Zurich

Abstract:

Increasing temperatures enable easier access to the Arctic where the anthropogenic effects on ecosystems might locally exceed the effects of climate change. Recent studies have documented the current state of infrastructure development in the Arctic or historical development of human activities in selected regions such as the Bovanenkovo oil fields. However, there is no comprehensive pan-arctic overview of industrial development and urbanization trends in the Arctic, which is crucial for the sustainable development of the region. In our study, we utilized artificial light at night (ALAN) to quantify the development of human activity across the Arctic from 1992 to 2013. We created a trend map and a cumulative map of ALAN to assess hotspots of development and the total area affected by human activity from 1992-2013. We analyzed 19.6 million km2 and demonstrate that an area of 716'708 km2 in the Arctic is affected by ALAN and corresponding human activity. The European Arctic and the oil and gas extraction regions are the hotspots of human activity, while the Canadian Arctic is least affected by ALAN. On average, the global human settlement data explains only 5.65% of the variation in ALAN in the Arctic in 2015, with large regional differences. We conclude that in most regions ALAN relate to industrial activity. The Arctic ALAN trend map shows that oil extracting regions, such as Khanty Mansi, have spatially dynamic ALAN trends, which indicates that some oil wells are depleted and abandoned while new wells are developed. With this study, we provide a new, standardized pan-arctic perspective on human industrial development and its use of the Arctic landscape that is crucial as a baseline for a sustainable development and conservation planning.
Session 2 (14:00 – 15:30 GMT+1):
unfold_more

Organizing rocks: a multi-method study of an Arctic mining town

Johan Sandström1; Tommy Jensen2
1Luleå University of Technology; 2Stockholm University

Abstract:

The Kiruna mine, in the Swedish Arctic, is the world's largest and most modern underground mine for iron ore. It is the center node in an infrastructural mega-system (mines, harbors, railway, hydro power, fortress) built for the extraction and export of iron ore. Located on the traditional land of a Finnish-speaking minority and the indigenous Sami, the mine (state-owned) has since the establishment in the late 19th century continually increased its operations and impact on the local community and infrastructure. In the research project Organizing rocks (www.organizingrocks.org), we enroll a plethora of methods (photos, sound, video, music and – in collaboration with a local artist – artwork) to engage with a variety of local people and better capture the complexities and nuances of how the organizing of a mine impacts a local community and its built infrastructure. What emerges is a story of power relations, how a growing mine literally undermines the community, while providing subsistence to many of its denizens. There is, in this, also a story of colonization, how an expanding mine shrinks the space for minorities and indigenous people to maintain and develop their culture. In an Orwellian fashion, the mine is also labelled as part of a "green" transformation by the government and mining industry, while being one of the main polluters in the country. Kiruna is like a magnifying glass of core challenges humanity face in the 21st century.

unfold_moreOn-site Drawing as an Artistic and Research Method in the Context of the Arctic Cities of Luleå and Kiruna in Sweden

Aleksandra Ianchenko
Tallinn University

Abstract:

On-site drawing is an artistic practice of drawing directly at natural and urban locations. It is also a visual ethnography method which allows an observer to become more aware of the location, notice details and get physically, emotionally, and sensorily attuned to the field (Taussig 2011, Kuschnir 2016, Sage 2018). Connecting hand, mind, and eye, drawing is an attentive practice which simultaneously activates vision, action, cognition and imagination. These features of on-site drawing allow me to propose it as a tool for approaching an atmosphere of a place. An atmosphere combines the physical and sensorial configuration of a place with the feelings, emotions, and sensations of individuals together with their socio-cultural background, previous knowledge, and experiences (Böhme 2017). As this complexity poses methodological challenges, some scholars suggest combining a traditional method of participant observation with artistic and creative approaches (Sumartojo; Pink 2019). In the presentation, I discuss my experience of applying the method of on-site drawing individually as well as with the group during the sketching sessions in Luleå and Kiruna, Sweden in May 2022. As sessions were organised in the frame of the research project "Measuring Urban Sustainability in Transition (MUST)", I also discuss how artistic methods can be integrated into academic fieldwork.

unfold_moreUnderstanding local engagement with Arctic green/white public spaces through science and the arts collaboration

Diana Khaziakhmetova1; Julia Levykina; Zosya Leutina
1George Washington University

Abstract:

Interdisciplinary research methods at the intersection of science and art become more and more widespread in urban studies. Diverse nature of Arctic cities inspires to make research on urban infrastructure in Arctic cities using a diverse set of research methods both from the worlds of science and the arts. The collaboration of scientists and artists is a challenge with a noble purpose: to create a more universal understanding of things and get closer to complete knowledge on the research topic. In our case, we want to understand the meaning of green/white public spaces and in the broader sense the meaning of public infrastructure for citizens in two Arctic cities – Fairbanks (the US) and Nadym (Russia). At first, two kinds of representations of urban green/white public spaces are gathered: personal and emotional one through social media, and "objective" and rational through local newspapers. Further, the gathered information is suplemented by remotely sensed (satellite and UAV) data and other kinds of visual images. On the third stage, with all materials for the research collected, the understanding of local representation of public infrastructure starts to be analyzed and deepened through collaboration between researchers and artists. The collaboration results in the synthesis of artistic and scientific modes of exploration and expression. This synthesis helps to lead more inclusive and diversified sustainability research.

unfold_moreIndigenizing infrastructures in remote regions: experience of pipeline projects in Eastern Siberia

Diana Khaziakhmetova1; Natalia Krasnoshtanova; Zosya Leutina
1George Washington University

Abstract:

Availability of natural resources drives exploration and transformation of remote regions in the Arctic and beyond. Extractive infrastructure is one of the major sources of environmental impact on landscapes. For Indigenous people, these landscapes are homely environments full of sentient beings, and for other local communities they provide a wide variety of subsistence and hunting resources. While extractive infrastructure violence is the evident issue for many Indigenous communities, we call for attention to more complicated situations where extractive infrastructure is indigenized and utilized for subsistence and support of other human and more-than-human relations in local and Indigenous communities. We utilize the term Indigenous infrastructure to discuss complex relations entangled around infrastructure objects' creation, use, maintenance, and transformations based on collaborative studies with Evenki communities in Eastern Siberia in 2013-2021. We focus on changes in traditional subsistence activities including hunting, fishing and gathering, landscapes and connectivities caused by construction of oil and gas pipelines and supporting infrastructure. Presentation will be complemented and supported by research-creations as a result of collaboration with artists. We will discuss the pathways for environmentally and socially just infrastructure development in remote regions that could be learned from this experience.