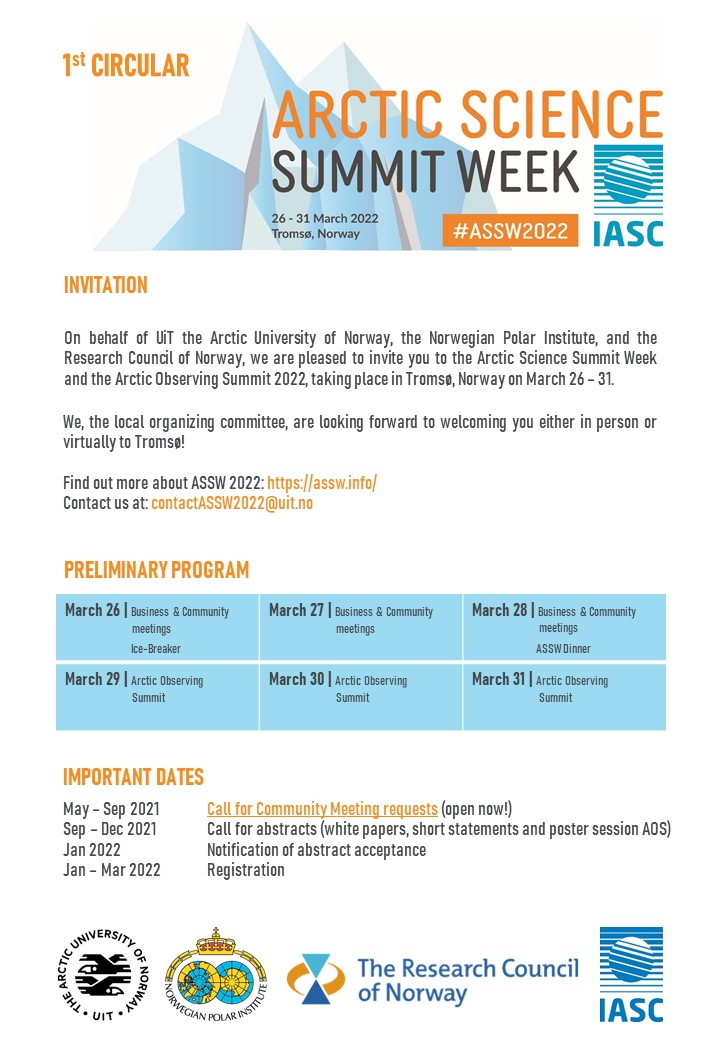 On behalf of UiT the Arctic University of Norway, the Norwegian Polar Institute, and the Research Council of Norway, we are pleased to invite you to the Arctic Science Summit Week 2022 and the Arctic Observing Summit 2022, taking place in Tromsø, Norway on 26 - 31 March 2022.
We, the local organizing committee, are looking forward to welcoming you either in person or virtually to Tromsø!
The ASSW 2022 First Circular is available here.
Important Deadlines:
May – September 2021 - Call for Business & Community Meeting requests (open now!)
September – December 2021 - Call for abstracts (white papers, short statements and poster session AOS)
January 2022 - Notification of abstract acceptance
January – March 2022 - Registration