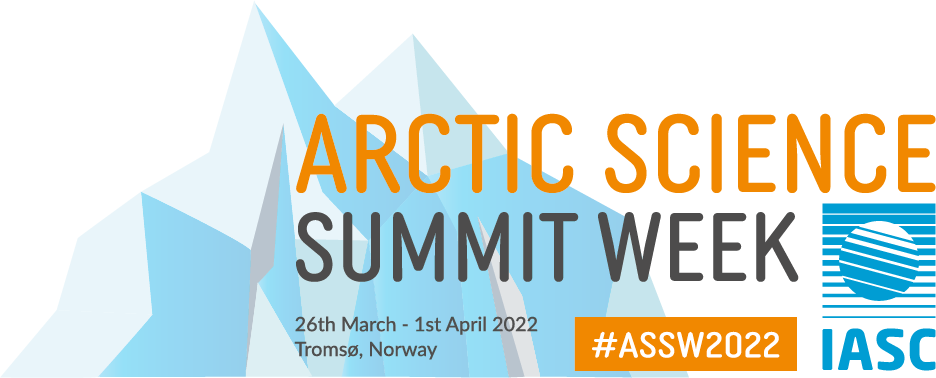 27 March 2022 from 11:00 - 13:00 (CEST / GMT+2)
Open Meeting
Room: 1.323
Session Abstract:
This initiative is based on
a request from SAO to the Arctic Council Secretariat and the working groups "to start exploring how cooperation can be strengthened with Arctic SDI at the operational level to ensure data is accessible, open and widely shared,
The May 2021 Arctic Council Ministerial Declaration (52) "recognize that adequately responding to rapid changes in the Arctic environment requires access to […] reliable data to facilitate understanding and informed decision making, welcome progress on implementing guiding principles on management of and access to data and facilitate that data, generated by the council, is findable, accessible, interoperable, reusable, and widely shared."(52)
The May 2021 Arctic Council Strategic Plan "the Arctic Council will […] encourage public access to, and sharing of, Arctic relevant data, including through implementation of the Agreement of enhancing International Arctic Scientific Cooperation"(63)
In June 2021 SAON, IASC/SAON Arctic Data Committee and Arctic SDI – in agreement with the Arctic Council Secretariat – has joined forces to facilitate a process with the Arctic Council Secretariat and relevant Arctic Council entities and Arctic Stakeholders. The aim is to develop data policy recommendations across the data domains and draft an Arctic Council Data Policy through an inclusive, participatory, transparent and open process.
A data policy can clarify obligations and stipulate norms with respect to data sharing, access, management, preservation, and acknowledgment. Clarification and agreement on roles, responsibilities and data sharing principles will facilitate collaboration and serve to increase the productivity of data for scientific, operational, management and decision-making purposes.
This workshop arranged by Arctic Data Committee and Arctic SDI invites stakeholders from Arctic Council entities and the Arctic Scientific community to participate in the first steps providing input to the process and focus areas for the development of an Arctic Council Data Policy.
Session Organizer:
Peter Pouplier and Kåre Kyrkjeeide This email address is being protected from spambots. You need JavaScript enabled to view it.