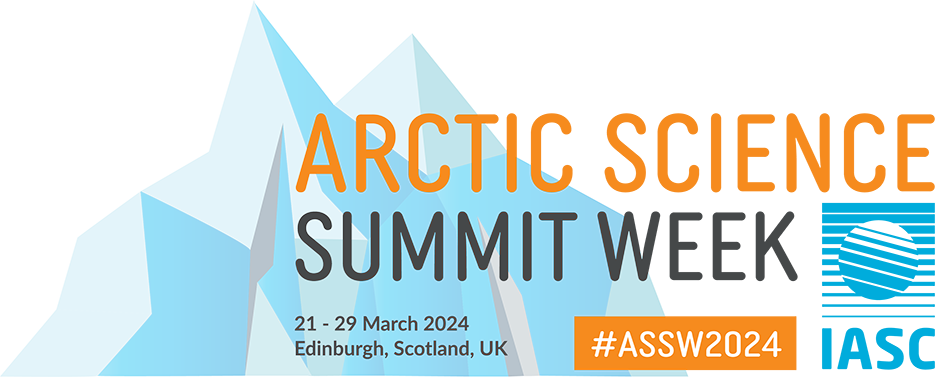 28 March 2022 from 14:00 - 18:00 (CEST / GMT+2)
Open Meeting
HYBRID
Room: 1.343 (Teorifagbygget Hus 1)
Session Abstract:
The ASSW workshop will gather representatives of natural sciences, social sciences, humanities, local and Indigenous communities. We set up the following objectives to frame our discussions and further activities:
To explore creative possibilities of art, science, local and Indigenous knowledge to understand interdependencies and interrelations within Arctic social-ecological systems.
To examine drivers of infrastructure change in the Arctic social-ecological systems as a case-study for possible future collaboration.
To discuss collaborative scientific and artistic practices based on analysis of case-studies at the fringe of these cultural approaches.
To define the most effective ways to represent co-created understandings of Arctic sustainability for the wider audience.
Session Schedule:
Organizer: Vera Kuklina
Moderator: Marya Rozanova-Smith (George Washington University)
14:00 Vera Kuklina (George Washington University): Introduction
14:05 Andrei Petrov (University of Northern Iowa): Theoretical underpinnings for Arts, Science, Local and Indigenous Knowledge (ArtSLInK)
14:15 Olga Zaslavskaya (Independent curator): Presentation of an exhibition "Remote Roadscapes and Beyond"
14:20 Digital multimedia presentation "Remote Roadscapes and Beyond"
14:45 Olga Povoroznyuk (University of Vienna): Disseminating Research on Arctic Infrastructure: from CoRe to InfraNorth
14:55 Anna Gossman-Stammler (University of Lapland): Living-by-the-river: human and more-than-human relationship (case study from Sakha Yakutia)
15.05 Nikolay Shiklomanov (George Washington University): Physical science perspective on collaboration with artists and local and Indigenous communities
15:15 Q&A
15.30 Break
16:00 James Temte (Alaska Pacific University): Community Inspired Public Art for Positive Change (video presentation)
16:10 Olga Kisseleva (University of Sorbonne): Master-class "Arctic Herbarium: Indigenous Knowledge from the Arctic and Elsewhere" (in-person)
Session Organizer:
Vera Kuklina This email address is being protected from spambots. You need JavaScript enabled to view it.