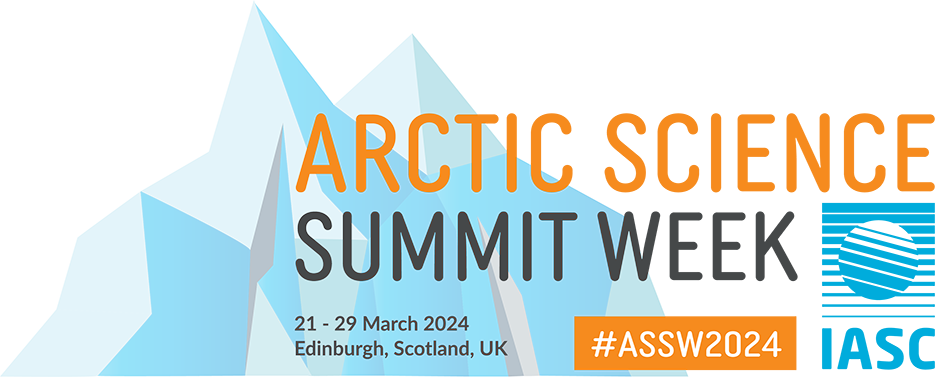 20 February 2023 | 10:30 - 18:00 (GMT+1)
Open Session - HYBRID
Room: Hörsaal 1 (Breakout Sessions in Seminarraum 1 and Seminarraum 2)
Session Conveners: Anna Nikolopoulos (Norwegian Polar Institute, Norway)
Session Description:
Since 2010, the Distributed Biological Observatory (DBO) has functioned as a "detection array" for ecosystem changes and trends in the Pacific sector of the Arctic Ocean. Similar marine observational networks were recently established in the Davis Strait region (DS-DBO) and in the Atlantic Arctic sector (A-DBO). These long-term, multi-disciplinary initiatives build on active involvement of scientists with the goal to strengthen the regional assessments of the coupled marine system.

We invite to a full-day joint workshop for all the Distributed Biological Observatory sectors to outline our common priorities and opportunities for future in situ sampling activities and data assessments: How do we integrate our regional efforts and knowledge most efficiently into a pan-Arctic system framework?
There will also be room for regular organizational matters for each DBO separately.

The workshop is part of the annual DBO meeting cycle and connected to the ASSW2023 Science session ID11 "Integrating knowledge from regional marine observatories to pan-Arctic perspectives".
The meeting activities are jointly organized by the DBO representatives:
Pacific Arctic sector: Jacqueline Grebmeier (UMCES/USA)
Davis Strait/Baffin Bay: Craig Lee (APL-UW/USA) and Kumiko Azetsu-Scott (DFO/Canada)
Atlantic Arctic sector: Arild Sundfjord and Anna Nikolopoulos (NPI/Norway)
A detailed agenda can be accessed here or on the the A-DBO webpage: https://arcticpassion.eu/adbo/