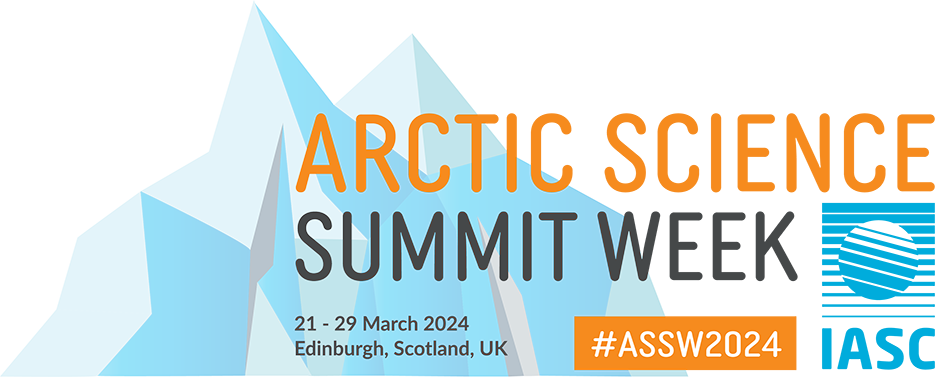 21 February 2023 | 08:30 - 10:00 (GMT+1)
Open Session - HYBRID
Room: Hörsaal 31
Session Conveners: Corine Wood-Donnelly; Tanja Joona; Hannes Hansen-Magnusson
Session Description:
JUSTNORTH is a Horizon 2020 with a focus of building a just and sustainable future in the Arctic. The project is fully titled "Towards Just, Ethical and Sustainable Arctic Economies, Environments and Societies".
JUSTNORTH is exploring the ways in which the multitude of ethical systems that coexist in the Arctic can be used as a critical element for assessing the viability of new economic activities in the region. The project operates from the fundamental premise that an economic activity cannot be sustainable if it is ethically deficient. Thus, the project aims to assess the viability of new economic development in the Arctic through justice perspectives that framing sustainability in stakeholder values, gaining insights on the positive and negative impacts, risks and benefits of key economic activities. The research seeks to expand understanding of the potential for economic development in the North that is both sustainable and just whilst engaging with stakeholders across the Circumpolar Arctic via co-production of knowledge.
JUSTNORTH researchers are finalising 17 case studies that examined justice implications of energy, fisheries, tourism, transportation, shipping, and Indigenous economic activities. The case study findings, among other project outcomes, will contribute to the EU Integrated Arctic policy.
We propose a session at the ASSW 2023 Science Symposium related to JUSTNORTH that will focus on the findings of a selection of the project's 17 case studies. The session will be organised around the following 3 thematic work packages that contain the project's empirical case studies: Justice in Transitions, Justice in Scale and Distribution, and Justice in Participation and Governance. The session will be chaired by the Scientific Coordinator of JUSTNORTH Corine Wood-Donnelly, and two of the project's work package leaders, Tanja Joona and Hannes Hansen Magnusson. We will invite researchers from the project, which includes both early career and Indigenous scholars, to present the results of their research on the panel.
Presentations:
unfold_moreCo-production as a research method of JUSTNORTH: what does it mean?

Tanja Joona
University of Lapland

Abstract:

The growing interest in the Arctic region requires a genuine co-production of knowledge (CPK) approach to enhance understanding and to inform adaptive and holistic decision-making in research, resource management, and policy. Today, many research projects and entities funding research projects also require the method of CPK. Often the co-operation starts already in the planning phase of the proposal (co-design). The demand for stakeholder engagement has increased stakeholder consultations and involvement tremendously, particularly with businesses and policymakers, as well as with society, the local people, and Indigenous Peoples. However, stakeholders are all those who are potentially affected by or concerned about, interested in, necessary to, or have any power over the research agenda or will be end-users of research outcomes. The way different stakeholders are involved in research varies greatly, and it is good to have a critical discussion around the theme. The need to have a societal impact from the research is not an easy task to fulfill. Therefore a common way has been to invite and involve stakeholders at workshops or hearings where their views are requested on the questions set by researchers.

What is often not seen in the research project planning is the existing knowledge of the residents in the region to be studied or how their everyday life has changed due to the problem studied. Understanding this requires much more commitment, cooperation, and, above all, time to understand and learn from the challenges of the community. Also, information cannot just be taken; you must know how to give something back to the community. An essential element is understanding even a little of the local language, culture, and social customs.

This presentation concretely reflects what co-production means and how all parties could benefit from this way of generating new knowledge. Finally, the presentation gives some good examples and introduces lessons learned that have been used in the H2020 JUSTNORTH project concerning co-production.

unfold_moreThe role of local participation in just environmental governance

Mia Landauer
University of Lapland

Abstract:

Industrial infrastructure development affects Arctic local livelihoods, in particular traditional ways of living such as reindeer husbandry, and nature-based tourism supply. Carnivore protection requirements bring forth further challenges. Thereby, important questions of justice are, how the land and waters should be used, by whom, or who owns the right to use the natural resources, and for what purposes. Case studies of the JUSTNORTH Work Package 4 examined the Arctic railway plans (CS13), mining (CS14), and wind farm (CS16) development, as well as salmon fishing, reindeer husbandry, and nature-based tourism (CS15) in Finnish Lapland. Carnivore governance affecting reindeer husbandry in Sweden was studied in the CS18.

The distribution of social and economic benefits and negative environmental impacts are experienced and perceived differently among those most affected by the development, the local people. This requires special attention from planners and decision-makers to ensure distributive and procedural justice in environmental governance. The WP4 used a values-based approach to study multiple land-use interests and value conflicts and to identify mechanisms to reconcile these. A very common value conflict between different stakeholders was of a procedural nature. The power of industrial development over the voices of local people in land use governance has led to injustices and even violations of Indigenous and human rights.

The reconciliation of multiple land-use requires an understanding of the diverse ethical grounds based on the values and preferences of local people, the economic, socio-cultural and spatial requirements of the different livelihoods, and a law that holistically considers these. The engagement of local communities in equal and transparent environmental planning processes is the cornerstone of just environmental governance.

unfold_moreLived experience of energy and transport poverty in Iceland

Paul Upham
Sussex University/University of Groningen

Abstract:

The concept of 'just transitions' holds that sociotechnical change should not be achieved at the expense of vulnerable social groups. Here we take the case of a country with a high level of primary energy share that is renewable – Iceland – as well as high living standards, showing how energy and transport poverty are both possible and precariously experienced. Although Iceland performs well in OECD terms with respect to the Gini index of income inequality, poverty is nonetheless systemically present. While the percentage of the population in poverty is small, for those individuals, the experience shapes their lives. Focusing on energy and transport poverty, we draw together analysis of Statistics Iceland data; focus groups with representative members of the Icelandic public; and interviews with people self-identifying as either having a disability or experiencing poverty. We take disability as an exemplar case of a vulnerable group. While none of our interviewees had experienced loss of access to heat in the home, some had experienced deliberate disconnection by power companies. All interviewees experienced transport-related difficulties in terms of cost or access, and the focus group participants provide details on the mixed experience of the more typical Icelander via a vis transport. The Icelandic case illustrates how welfare state benefit design and the general cost of living impact individuals' lived experience of transport and energy use in the home, despite energy supply being low carbon. We discuss corresponding policy and research implications. (Draws on work with Benjamin Sovacool and Chukwuka Monyei).

unfold_moreFor the love of land: Energy, wind power and justice in Sápmi and Northern Norway

Ragnhild Freng Dale
Western Norway Research Institute

Abstract:

unfold_moreResonating with Values for Socio-Ecological Transitions: Marine Planning, Whales and Tourism in Northern Iceland

Jade Zoghbi
Universitat Autònoma de Barcelona

Abstract:

The Arctic oceanic space is valued by multiple users and for various purposes - among them, marine spaces are biodiversity habitats, a site for scientific exploration, an integral part of life for coastal communities, and a lucrative space for industrial developments. All these dynamics and their respective pressures manifest in Northeast Iceland. Home to the coastal inhabitants of Húsavík and the bay of Skjálfandi, the town, once primarily a fishing community, is the self-proclaimed whale-watching capital of Europe attracting thousands of tourists annually to experience the beauty of charismatic megafauna. With increasing accessibility to the country and indicative ambitions to diversify the local economy, new challenges arise for management of the marine tourism sector and emerging industries to cope with accelerated change and the momentous trajectory of growth.

This research is set in the context of ongoing Icelandic marine planning legislation which has as yet proven insufficient to coordinate the multiple activities and develop inclusive processes. In turn, the resulting lack of regulations pose security concerns for both the human and non-human life and vulnerable marine ecosystems upon which many of these activities depend. Based on data generated through semi-structured interviews, the presentation identifies a suite of values potentially informing marine planning and parallel regulations. Guided by interviewee profiles, the results indicate areas of particular value to the tourism and scientific sectors which presently have a substantial, yet under recognised stake in the harbour and marine space. Finally, the research results suggest a need for improved public engagement and ocean education across sectors to foster awareness about the different values invested in the marine space and enable synergies both in the private and public realm. For all those invested in the Arctic, the time has come to resonate with these values to advance socio-ecological transformation across sectors countering ecosystem decline.

unfold_moreEU Arctic Policy & Values in SAR Legal Frameworks

Corine Wood-Donnelly
Nord University/Uppsala University

Abstract:

This research considers the values underpinning the political-legal architecture of Search and Rescue (SAR) governance frameworks. The objective is to assess if the ambitions of the SAR component of EU Arctic policy align with the broader sentiments found in Arctic and International SAR governance. Values reflect the politics of a system and are essential in helping states select partners for international collaboration. This research uses policy and legal analysis of key SAR governance frameworks and the SAR element of EU Arctic policy to assess where the EU Arctic policy connects with the SAR values landscape. The research finds that there has been an evolution in the values found in SAR governance over time, which may impact the way that states respond to SAR provisions and that this evolution may reflect the intention to signal state responsibility over particular geographic spaces. These results can provide a sort of roadmap for the EU to understand how it can integrate into this broader landscape of Arctic SAR through the alignment of value systems.

unfold_moreWhat's wrong with sustainable economic activities in the Arctic (and maybe how to fix it)

Hannes Hansen-Magnusson
Cardiff University

Abstract:

This presentation summarises the findings of six case studies that analysed different economic activities in terms of the main obstacles to creating more just relations between different stakeholder groups. The presentation takes stock of the major challenges, ranging from local to global processes, and associated political issues, such as colonial legacies, capacity building, as well as access and representation. The presentation concludes with a list of potential measures that cover localised governance processes, steering mechanisms, and legal frameworks.

unfold_moreFor the love of land: Energy, wind power and justice in Sápmi and Northern Norway

Ragnhild Freng Dale
Western Norway Research Institute

Abstract:

With the 'green shift' ongoing across Europe, onshore wind power has become increasingly controversial in Norway, which is most known for its petroleum and hydropower resources. Several of the wind power plants developed in the last decade have been sources of conflict with local populations, environmental organisations and outfield users. As wind power plants have mostly been developed in areas without large-scale infrastructure, this has altered natural habitats for different species, important grazing grounds for indigenous Sámi reindeer herding, and recreational activities for local populations writ large.

Whilst new projects were kept on hold after 2019, applications for new wind power plants are now processed by the Norwegian Water Resources and Energy Directorate (NVE) in locations where the host municipality is interested in such development. This is the case in East Finnmark, where four projects have returned to the drawing board. One of them is the Davvi wind power plant, which is proposed built in mountain area in Lebesby municipality. The host municipality expects local benefits from development, including local jobs, tax income and investments in infrastructure, whilst the indigenous Sámi reindeer herders who use the areas during the summer months fear for both rights and livelihoods. Other Sámi and non-Sámi residents in neighbouring areas are concerned for the nature and for activities such as fishing, harvesting, recreation and cultural continuation. This paper takes a closer look at debates surrounding wind power development in the region, and how this is expressed in public debate, responses to public hearings and interviews with key stakeholders. As motivation for opposing (and supporting) often relates to care for and belonging to land, the paper asks what this means for notions of justice and just development in the region.