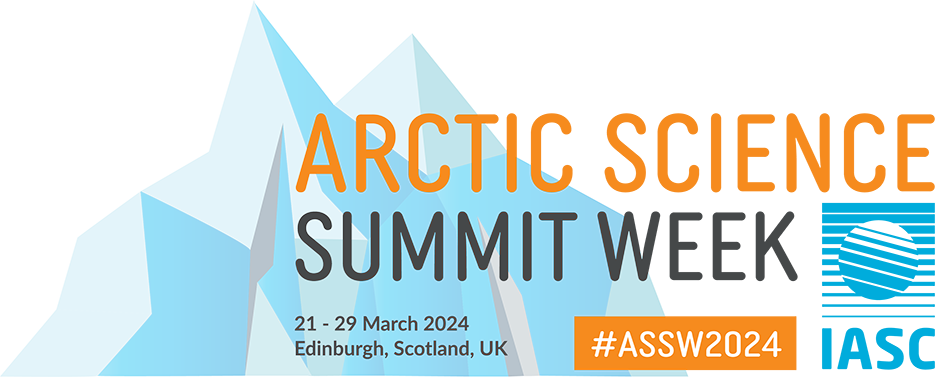 24 February 2023 | 14:00 - 15:30 (GMT+1)
Open Session - HYBRID
Room: Hörsaal 30
Session Conveners: Jorrit van der Schot (Karl-Franzens-University Graz, Austria)
Session Abstract:
In recent years, there has been increasing recognition for interdisciplinary approaches to Arctic climate change research, especially studies at a local scale, involving Indigenous communities. Traditionally, the perspectives of community elders have been focused on, positioned as 'traditional knowledge' or similar. However, involving communities, means involving a variety of people. Global climate change, as well as local environmental changes, are of great importance for the youth and their futures. Spanning across past, present and future, this session brings in questions of acquired knowledge in relation to age, scientific long- term predictions, margins of error and experiences of the youth. In what way is Arctic climate change or local environmental change relevant for the youth? What time scales are relevant? How does the margin of error of climate change projections or assessment of future local environmental changes affect uncertainty in the future perspectives of the youth? Negotiating local environmental disturbances and global climate change, this session examines time scales of numbers and narratives of interdisciplinary Arctic climate change research. This session welcomes a wide range of contributions. We encourage researchers with interdisciplinary experiences of community engagement as well as projects linking environmental change and youth involvement to contribute.
Presentations:
unfold_moreTension of time scales in Tasiilaq - Local youth involvement in the Snow2Rain project

Jorrit van der Schot
University of Graz

Abstract:

Drawing upon experiences from the Snow2Rain project placed in Tasiilaq and Ammassalik area, we share our story about the practical way in which tensions of time scales can manifest itself in climate research involving local youth. From our interdisciplinary research project, ethnographic research as well as climate change workshops with local youth, we report challenges in bridging the gap between natural scientific predictions of climate change and local youths' future perspectives. While natural scientific studies of past climatic conditions often are compared and studied with experiences and perspectives from community elders, we notice tensions between long-term scientific predictions and the way in which young people think about the future. Given the many challenges people face at a young age in East Greenland, there are many open questions affecting perceptions of the future, which at the same time dominates their present mindset and approach to life. Though not unique to the youth of Tasiilaq, this contribution aims to outline the particularities of the local setting affecting how future concerns are discussed and addressed.

unfold_moreBarents' youth climate change views – from anxiety to action?

Jaana Sorvali1; Seija Tuulentie1; Daria Makhotina Gudnason2
1Natural Resources Institute Finland; 2Barents Regional Youth Council

Abstract:

Mitigating and adapting to climate change is one of the key development challenges of the 21st century. The Arctic region is vulnerable to the impacts of climate change, which has increased the urgency for climate action. The challenges facing the Arctic are always global and addressing them requires broad and cross-sectoral cooperation. Still, there are groups of people central to this issue, with minimal possibilities to influence. Young people living in the Arctic and Barents region and their future children will live in a world shaped by the decisions that are being taken now. Young people are active influencers, motivated to think about the future of the places where they live. However, participation is often hindered by decision-making structures that do not support young people's active participation, learning and empowerment. The ACAF project focuses on empowering the youth in issues relating to climate change. The first step is to know their thoughts on climate change and the fears and hopes they have. The second step is to bring them together to discuss and find solutions that shape their common future. With a quantitative survey targeted to young people in northern Finland, Sweden and Norway, we examine the young peoples' views on climate change. Building on to those results, we deepen the knowledge with qualitative group interviews on their future hopes and dreams. We also discuss the processes how young people of the north can be brought into the decision-making processes as active participants.

unfold_moreExperiencing and learning about climate change in East Greenland. The importance of situated and relational learning and experiential learning methods

Sophie Elixhauser
University of Vienna

Abstract:

In this paper, I stress the importance of situated and relational forms of knowing, perceiving and learning in the ways how people in East Greenland experience the changing weather, climate and environment, and I suggest that it might be useful to include experiential learning methods based on these premises in local climate change education. First, I give examples of processes of situated and multi-sensory learning and an 'education of attention' when navigating and hunting in the East Greenlandic fjords and sea, as I observed and was taught myself during my long-term anthropological fieldwork. Second, building on my most recent work in an interdisciplinary research project about changes in snow and weather, I will speak about how inhabitants perceive and talk about the concept of a global climate change. The project has once again displayed the difficulties in bringing together natural scientific findings and inhabitants' views of a concept that is for many rather abstract. At the same time, we encounter people who are interested in learning about climate change and contributing own experiences. A recent survey about Greenlandic and Canadian teachers' knowledge about climate change (Deman-Poort & Berger 2021) underlined the need formulated by teachers for more knowledge on how to teach climate change in class. I suggest that land-based educational methods including experiential learning and an intergenerational exchange could be a useful method in this quest, and might also bring us a step forward in bridging Western and Indigenous epistemologies.

unfold_moreEvidence for an intergenerational gap in climate literacy and experience in Greenland

Kelton Minor
Data Science Institute

Abstract:

Both personal experience of climate impacts and awareness of anthropogenic climate change are theoretically important correlates of climate action and adaptation in the Arctic. Drawing on a systematic review of prior multinational climate change opinion polls, we find that Greenland's population was the only Arctic country to have not been included in prior social surveys conducated between 2010 - 2020. As a result, it has long remained unclear how young adult awareness of human caused climate change and personal experience of its effects compares to both older adults in Greenland, as well as youth in other Arctic countries. To address this void, we conducted two large original, nationally representative social surveys (GPS field survey 2018-2019 N1=646 respondents, IPS phone survey 2020-2021 N2=939 respondents). Between 2018-2021, approximately 1 in every 25 adult residents in Greenland took the GPS or IPS social surveys. We uncover a widespread gulf between the scientific consensus and Greenlanders' views of climate change, with this science-society gap greatest among the country's youth. Critically, this intergenerational pattern of increasing awareness of human-caused climate change across the lifespan in Greenland is opposite the pattern of youth-led climate literacy and concern observed in many other Arctic countries. However, consistent with evidence from other climate contexts, we find that age is positively associated with personally experiencing the effects of climate change. These results have immediate and prospective implications for local climate adaptation, science communication and knowledge exchange between generations, institutions and communities.