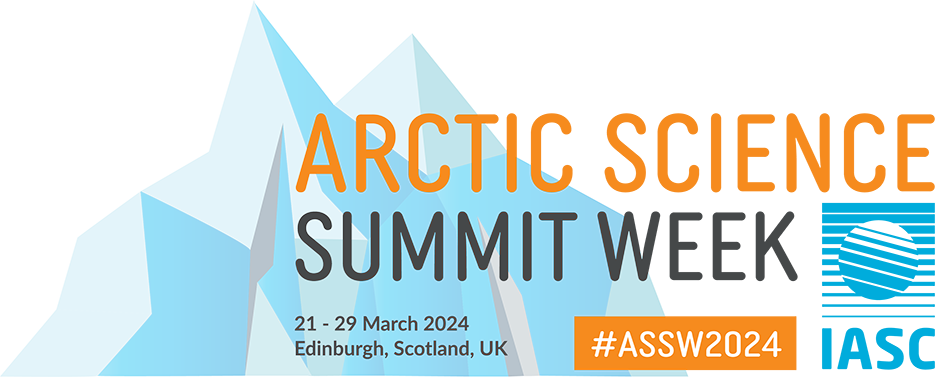 24 February 2023 | 14:00 - 15:30 (GMT+1)
Open Session - HYBRID
Room: Hörsaal 3
Session Conveners: Hjalti Ómar Ágústsson (The Directorate of Equality, Iceland); Marya Rozanova-Smith (The George Washington University, United States); Embla Eir Oddsdóttir (Icelandic Arctic Cooperation Network, Iceland); Andrey Petrov (University of Northern Iowa, United States)
Session Decription:
Empowering all genders to effectively participate in modern society is one of the most important advances towards sustainable community development, encompassing equal representation in the labor market and political office (Sustainable Development Goal 5). Recent studies on gender equality demonstrate that inequality persists across the Arctic countries and spheres of engagement. Additionally, gender equality has been negatively affected by the COVID-19 pandemic that has had a devastating effect on different communities across the Arctic communities. However, the consequences of the pandemic differ from region to region and across genders. Most importantly, it is likely that the COVID-19 pandemic has deepened gender inequality for years to come. This session aims to share and advance knowledge on the COVID-19 pandemic gender impacts, gendered policy responses, intersectionalities, and the implications of the COVID-19 pandemic on all genders, particularly women, in different societal spheres and communities. The session will include a presentation on the COVID-19 Gender Response Tracker for the Arctic regions. We invite contributions from different Arctic regions and communities, and Indigenous scholars are especially welcome.
Presentations:
unfold_moreGender-based health inequalities among migrant women during COVID-19 and public health responses in the Nordic countries

Markus Meckl
University of Akureyri

Abstract:

In Europe, the right to health is upheld in the European Social Charter, obliging states to take measures to promote health and to provide health care. The COVID-19 pandemic has exposed differences in health care systems and crisis-management approaches across Nordic and Baltic countries. A consistent finding across these countries is that migrants, as well as women, have been disproportionately affected by the pandemic; both groups are more likely to be diagnosed with COVID-19, and to be more impacted from the long-term consequences of government and public health responses. Lower vaccination intentions and uptakes have also been recorded both among migrant groups and among women. Based on an analysis of migrant women experiences in three countries, the project aims to understand the impact of government and public health responses on migrant women during COVID-19, in particular by addressing the mechanisms which may have prevented their access to health information and/or vaccination. In this talk I want to present our research proposal and outlines regarding Covid-19 pandemic and hopefully the first results of our research.

unfold_more"I reduced my working hours to meet the children's needs." Gendered realities during Covid-19 in Iceland.

Andrea Hjálmsdóttir1; Valgerður S. Bjarnadóttir2
1University of Akureyri; 2University of Iceland

Abstract:

The Covid-19 pandemic is not only a health emergency and economic hazard but has also resulted in dramatic changes in people's personal lives, and roles within families have been disrupted. The paper explores the gendered realities of work-life balance among parents in Iceland during the Covid-19 pandemic, in particular how these societal changes reflect and affect the gendered division of unpaid labour, such as childcare, household chores, and mental load, in relation to paid labor. The study draws on interviews with parents in heteronormative relationships conducted in the spring of 2022. The interviews are a follow up to a research based on written, open ended real-time diary entries, collected daily for two weeks during the peak of the first wave of the pandemic and represented the voices of 37 mothers in heteronormative relationships. The findings from the diaries provided personal and rich reflections on how burdened the mothers were in their everyday life during the first wave of the pandemic, juggling time between work and childcare. They also described intense emotional labour, as they tried to keep everyone calm and safe. These findings informed the interview study presented in this paper, in which the aim was to explore how gendered realities have developed over the two years period of social restrictions due to Covid-19. With focus on the third shift, emotional labor and mental load, we also give voices to the fathers' experiences. Hence, the findings suggested that, even in Iceland, a country that has been branded as a Paradise for women, an unprecedented situation like Covid-19 can reveal and elicit strong gender norms and expectations towards working mothers.

unfold_moreCOVID-19 Impacts on Women in the Arctic: The Case of Iceland

Marya Rozanova-Smith1; Andrey N. Petrov2; Sveinbjörg Smáradóttir3
1The George Washington University; 2University of Northern Iowa; 3Icelandic Arctic Cooperation Network / Stefansson Arctic Institute

Abstract:

The paper seeks to advance understanding of the COVID-19 gendered impacts and implications by developing and analyzing a system of indicators to characterize and trace the effects of COVID-19 pandemic on women in the Arctic. Placing a special focus on women in Iceland, this research is based on a set of thematic interviews conducted in 2022.

unfold_moreGendered Policy Responses to the COVID-19 Pandemic: The Case of Alaska

Anissa Ozbek
The George Washington University

Abstract:

The Arctic has historically faced tremendous challenges when met with emergency situations, and COVID-19 was no exception. Arctic geographic remoteness and limited access to necessities make the call for nuanced subnational and local regulations dire, especially regarding women - a group often placed at high risk during crisis. Focusing on Alaska's gendered responses to the COVID-19 pandemic and its lapses, this paper contributes to the discourse on Arctic regions' localized government initiatives and good practices. With the pandemic's exacerbation of soft security issues in Alaska, applying a gender lens to tailor state legislation and create gender-responsive local initiatives is vital. Implementing this approach can be particularly crucial to improving access to health, social care systems, and public health infrastructure during crisis by accommodating the needs of female-dominated sectors of the economy. With the analysis of Alaska's policy compendiums, this paper's classification of policies in terms of their responsiveness to women's needs will inform a holistic understanding of legislative trends and policy-relevant recommendations for Arctic regions' solutions to crises.

unfold_moreArctic Community Narratives: Presentation of the Exhibition "Arctic Women Voices: Standing Strong in the Face of COVID-19"

Marya Rozanova-Smith1; Sveinbjörg Smáradóttir2
1The George Washington University; 2Icelandic Arctic Cooperation Network / Stefansson Arctic Institute

Abstract:

The COVID-19 pandemic has had a devastating effect on all Arctic communities; however, these consequences differ across regions and genders. As a part of the project Understanding the Gendered Impacts of COVID-19 in the Arctic (COVID-GEA) activities in Iceland in the summer of 2022, we met dozens of astonishing women -- small business owners, scientists, healthcare providers, farmers, educators, government officials, emerging youth community leaders, and subject matter experts – living in the diverse northern Icelandic communities of Akureyri, Husavik, Arskogssandur, and Björgum Þingeyjarsveit. Inspired by their lives, the COVID-GEA project initiated a platform for community voices where they can share their stories. They allow audiences to understand the COVID-19 pandemic's complex impacts on women's lives and communities in Iceland. In addition, they open a public discussion on pressing issues in crises. These stories embody powerful narratives of grief and resilience, feelings of isolation and regaining a sense of balance, moments of despair and boundless optimism, powerlessness and self-empowerment. By bringing women's voices to light, we hope their insights on everyday challenges, work/life balance, new and traditional gender roles in families, government programs, and community support initiatives in times of crisis will broaden public perspectives about the impacts of COVID-19 on Arctic communities and women specifically.