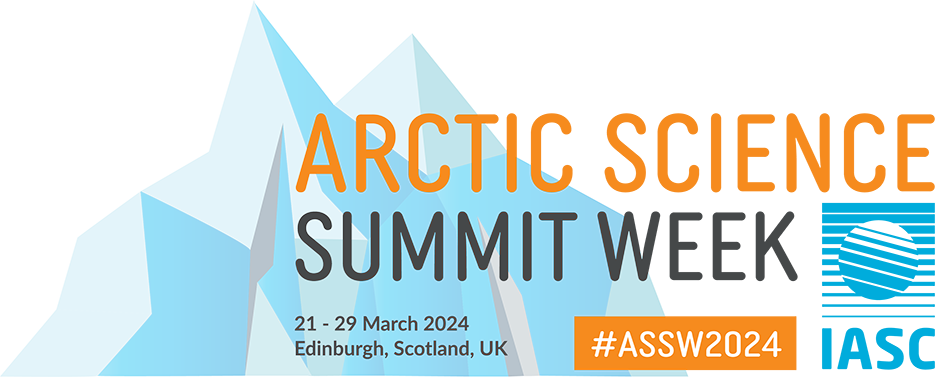 24 February 2023 | 08:30 - 10:00 (GMT+1)
24 February 2023 | 10:30 - 12:30 (GMT+1)
Open Session - HYBRID
Room: Hörsaal 3
Session Conveners: Robert Orttung (George Washington University, United States); Kelsey Nyland (George Washington University, United States); Marya Rozanova-Smith (George Washington University, United States)
Session Description:
The Arctic is rapidly changing across the natural, built, and social environments in ways that are interacting with each other and demanding a response in order to preserve the sustainability of northern cities. These changes are putting intense stress on the existing governance systems as they seek to accelerate the green transition and develop community assets to ensure prosperity and necessary adaptability for future Arctic cities with increasingly mobile and diverse populations. Using Arctic cities as case studies, this session will address the following questions: Which cities across the circumpolar north are performing better in specific areas of sustainability and why? What policies and design principles are most effective in meeting the challenges of a changing climate and economy? How can best practices be transferred among cities? The session will include a presentation of case studies on Lulea and Kiruna (Sweden) as examples of the Arctic cities in transit. We invite contributions from different Arctic regions and communities, and Indigenous and early-career scholars are especially welcome.
Presentations:
unfold_moreWhat are the Limits to Economic Growth in the Arctic? The case of Northern Sweden

Robert Orttung1; Gregory Poelzer2; Charlotta Söderberg2; Zoe Garbis1; Melissa Shaiman1
1The George Washington University; 2Luleå University of Technology

Abstract:

Leaders in northern Sweden's business and political sectors universally cite a need for the area to add an additional 20,000 residents to meet the needs of the expanding industry. What would be the consequences of such growth and is it sustainable? The paper places current patterns of growth in northern Sweden within the context of the Regional Economic Governance, Limits of Growth, and Degrowth literatures. After tracing historical trends in population and industrial growth, we analyze the capacity for expansion of local energy production and the need for qualified workers as green industry expands. We then examine what the consequences of this growth would be on the Lulea/Boden metropolitan area and how it will shape urban development.

unfold_moreVitality and inclusion of the urban Komi communities

Maria Fedina
University of Helsinki

Abstract:

Syktyvkar, the capital of the Komi Republic (Russia), is indeed not an Arctic city but rather a northern one. Yet, as the region's largest and most promising city it attracts people from all districts, including those incorporated in the officially demarcated Arctic zone of the Russian Federation. The Komi Republic is an ethno-territorial entity with the Komi people being its titular people. Its political and legal status is directly connected to the living of the Komi people, and therefore the vitality of Komi communities is directly related to the sustainable development of the region. The Komi people have experienced drastic urbanization; currently, more than 47% of them are urban dwellers. Most relocated to the cities from the rural areas; a small share is born urbanites. Syktyvkar, in this regard, is not only the most Komi-populated city, but it also hosts the biggest share of the region's urban Komi people, i.e., 65%. This work analyzes the following points: 1) how urban Komi communities and Syktvkar interinfluence each other, and 2) how well Komi-related matters are incorporated into the official policies and actions of the Syktyvkar city council. It is based on the interviews and field notes collected and recorded during the fieldwork conducted in Syktyvkar in 2021-2022. Additionally, the Syktyvkar city council's official reports and development strategies are analyzed. This presentation is a work-in-progress; its first findings will be presented at the conference.

unfold_moreUrban industrial youth well-being in the Arctic

Florian Stammler1; Aytalina Ivanova1
1University of Lapland

Abstract:

Many remote towns in the Arctic experience out-migration, especially of the most innovative and active part of the population - youth. This presentation reports results from a Finnish-Russian research project that explored notions of well-being in industrial towns in the Russian and Finnish Arctic. How would an Arctic industrial city need to look like for youth, to make it attractive enough that they want to live and stay there? Besides foreseeable factors such as housing, education and employment, results also include 'softer' factors such as the recreational value of the Arctic environment. We conducted a multi-factor analysis of notions of Arctic urban well-being among youth and in doing so contribute to a general anthropology of well-being and its theoretical approaches. Based on ethnographic fieldwork and interviews, we highlight the non-economic and non-monetary dimensions of youth-wellbeing as well as shorter term 'hedonistic' factors that influence young people's decisions to leave or stay in northern towns characterised by a particular industry. As a result, we drafted what we call a 'best practice guide' for northern municipalities how to become or stay most attractive for youth.

unfold_moreThe Rematriation Project: Developing a Collaborative, Equitable, Indigenous-first Digital Archive Design Process

Erin Yunes1; Cana Uluak Itchuaqiyaq2; Corina Qaaġraq Kramer3; Chris Lindgren1; Kara Long1
1Virginia Polytechnic and State University; 2Virginia Tech; 3Aqqaluk Trust

Abstract:

Iñupiat of NW Alaska have traditional knowledge documented in various forms and stored in numerous locations. These collections are at risk of loss from housing and building insecurity, deteriorating infrastructure, inadequate storage, and environmental crises. Digitizing these knowledges and making them accessible is imperative in helping Indigenous communities access, engage, and preserve cultural knowledge. The Rematriation Project—led by Aqqaluk Trust, an Inuit-led and Inuit-serving organization in the frontline community of Kotzebue, Alaska, in partnership with a team of scholars from Virginia Tech (itself led by an Iñupiaq scholar, Cana Itchuaqiyaq, from Kotzebue)—aims to create capacity for and access to digital archives related to Inuit cultural, tribal, and scientific knowledges and history to assist tribes and local communities in developing localized, culturally appropriate approaches and solutions to their own self-determined needs, such as climate change. Reporting on the findings from the first phase of the project's research, we will discuss the design process of establishing the technical requirements and practical considerations of respectfully developing an equitable, justice-oriented, Indigenous-first digital archive. This presentation will address the question: In what ways can collaborative projects engage in transparent and fluid digital design processes that foreground and support community values, priorities, and objectives?

unfold_moreSustainable Energy in Remote Arctic Communities

Magnus de Witt
Reykjavik University

Abstract:

Fossil fuels are the most common energy source for electricity generation among remote Arctic communities. Around 80% of remote Arctic communities are predominantly dependent on fossil fuels. Even if some of the region's extracted raw oil, the processed diesel must be imported. The transport is complicated and strongly reliant on the harsh weather, costly, and risky, leading to an insecure primary energy supply and high fuel prices. For many inhabitants of remote Arctic communities, the high energy costs are a significant cost burden because unemployment, temporary jobs, and a resulting low income are common issues. This presentation will focus on implementation strategies for renewable energy sources into the energy mix or remote Arctic communities, with the aim to lower the energy cost burden. To analyze the implementation process, system dynamics was used as methodology. Investing in renewable energy technology is a high-risk investment; therefore, the effects of such an investment must be well studied to gain an optimal result. The model is looking for sustainable performance of the utility provider, whereas the electricity cost for the consumer can be lowered. The research indicates that renewables have a significant cost-saving potential. Despite all the positive effects, investment in renewables can be risky and a substantial commitment for small communities. Moreover, depending on the type of renewable energy source, there can be some environmental impact that must be considered as well. With a well-structured integration process, the most can be made out of the investment, which helps lower the energy cost burden even more.

unfold_moreRole of adaptation planning in supporting climate change resilience in remote northern communities

S. Jeff Birchall1; Nicole Bonnett1
1University of Alberta

Abstract:

Planning for climate risk and adaptation is often under represented in local government, particularly in remote northern communities, as is empirical (key actor) research that critically investigates decision dynamics around why and how communities engage with resilience planning in policy and practice. The proposed talk will highlight findings from research into the motivational factors (slow v. immediate threats), extent (peripheral v. mainstreamed actions) and nature of climate adaptation planning from across northern communities in Yukon Territory, Canada. As the intent of the research is to be investigative and probing, it included semi-structured interviews with a range of local government officials: emergency management authorities who could speak to disaster risk and response; municipal managers who could discuss governance around adaptation plan conception and development; planners who could shed light on how implementation is incorporated into land use planning and infrastructure; and, other key knowledge holders. Review of strategic planning instruments (land use plans, climate plans, emergency preparedness plans) provides insight into how climate risk and adaptation is incorporated into long-term community strategy, and serves to supplement and validate the interview findings. Broadly speaking, this study provides insight into local preparedness for climate change risks. By exploring the decision dynamics around community risk and adaptation plan/ policy conception and action implementation, this research sheds light on the role local government officials play, and the enabling and constraining factors that influence community resilience in an increasingly variable climate.

unfold_moreMigration and Population Change in the Industrial Arctic: Northern Sweden as a Growth Region

Timothy Heleniak1; Marya Rozanova-Smith2; Robert Orttung2
1Nordregio; 2The George Washington University

Abstract:

Northern Sweden needs to attract up to 100,000 new residents, primarily workers, to drive the growth of its green economy. Few people living in southern Sweden are interested in moving north, so most new workers will likely have to come from outside Sweden. This paper will examine the ability of northern Swedish cities like Lulea to integrate foreigners into the Swedish socioeconomic environment. It will analyze past trends of foreign integration in the city and examine what resources there are to integrate foreign workers today. The politics of immigration and integration are now among the defining questions of Swedish politics, and the paper will place northern policies within the context of the broader Swedish trends. The paper will also focus on the population change/labor resources needed for northern Sweden's green transition while defining the natural resource/built environment limits to growth.

unfold_moreHow relevant is the social dimension in the green transition narrative? The cases of Kiruna and Luleå, Sweden

Jacqueline Goetze1; Michał Łuszczuk2; Arne Riedel3; Dorothea Wehrmann1; Katarzyna Radzik-Maruszak2
1German Institute of Development and Sustainability; 2Maria-Curie-Skłodowska-University; 3Ecologic Institute

Abstract:

The objective to pursuit the so-called green transition is on everyone's lips. The Paris Climate Agreement, the 2030 Agenda for Sustainable Development and the European Green Deal are just a few examples how at different governance levels a more sustainable and greener development is envisioned and politically framed. Some of them also underline the important role of cities as they are home to a majority of the world population and also responsible for a great share of carbon emissions: whether urban development is sustainable or not, matters. However, cities are not only actors shaping global developments but are also impacted by them. By focusing on the European Arctic, this contribution seeks to analyse two cases from Sweden, the mining city of Kiruna and the port city of Luleå as two examples of how a global narrative impacts the local level. The green transition narrative is shaping both urban spaces through new demands for more sustainable resources and energy supplies, in Kiruna through the case of iron ore and in Luleå through new technologies. Both industries need a lot of energy and in order to sell 'sustainable' products, this energy needs to be renewable. In both cities, the establishment of new industries (Luleå) or the transformation of old industries (Kiruna) leads to drastic changes in the urban spaces and showcases influences of certain businesses on urban life - framed as contributions to the green transition in Europe and beyond. In this paper, based on desk research and (virtual) fieldwork, we aim at mapping perspectives and narratives of main actors involved in sustainable urban development in these cities. Through a critical discourse analysis, we explore the (ir)relevance of the social dimension in the green transition narrative.

unfold_moreChallenges of achieving urban sustainability in arctic towns and cities

Jing Ma1; Agatino Rizzo1
1Luleå University of Technology

Abstract:

In Arctic region, nearly three million people live in urban areas. The weather condition and the environment have huge challenges for the local governments in order to achieve sustainable urban development goals. Like the rest of the world, arctic towns and cities are asked to contribute to the green transition by implementing actions to retrofit existing buildings (many of which have heritage significance) and urban areas as well as build carbon-neutral and positive energy urban districts. At the same time, according to the size, arctic towns and cities contribute to climate change as they are large (per capita) consumers of energy for heating (during the long winter months), individual motorized transport (given the sparsely populated nature of Arctic regions), and industrial operations (resource extraction, manufacturing, etc.). It is essential for local municipalities to identify these challenges and find the cost-effective solutions to improve the quality of life in the region. This research aims to map these challenging issues across different typologies of arctic towns and cities according to population size (small, medium, etc.); planning systems (local, regional, etc.); and socio-economic models (mining, tourism, etc.). Research will be conducted in Narvik-Luleå Megasystem, Finnish Lapland, Troms and Finnmark. A combination of methods using interviews, surveys, participatory design, and ArcGIS will be integrated to co-create knowledge together with public, private stakeholders as well as academia.

unfold_moreBeyond Visualization: Detecting and Monitoring Change to Heritage on Qikiqtaruk (Herschel Island), Canada

Katelyn O'Keefe
University of Calgary

Abstract:

Arctic heritage sites are increasingly at risk due to modern climate change, as well as Arctic tourism. Traditional documentation and monitoring of heritage resources is time consuming. In recent years, unmanned aerial vehicle (UAV, i.e., drone) photogrammetry has become a powerful tool in the efficient visualization of heritage sites. This talk goes beyond visualization, using a case study to evaluate the suitability of UAV data, acquired for documenting heritage resources and for other reasons, to perform change detection analysis. The case study used in this research is Simpson Point on Qikiqtaruk (Herschel Island), the most westernly island in the Canadian Arctic. Using two complimentary change detection methods, short-term change to the heritage features and to the landscape were documented. This talk provides and overview of the change detection results and the development of a UAV heritage monitoring framework for Qikiqtaruk. In addition, an emphasis is placed on the importance of found data and data sharing.