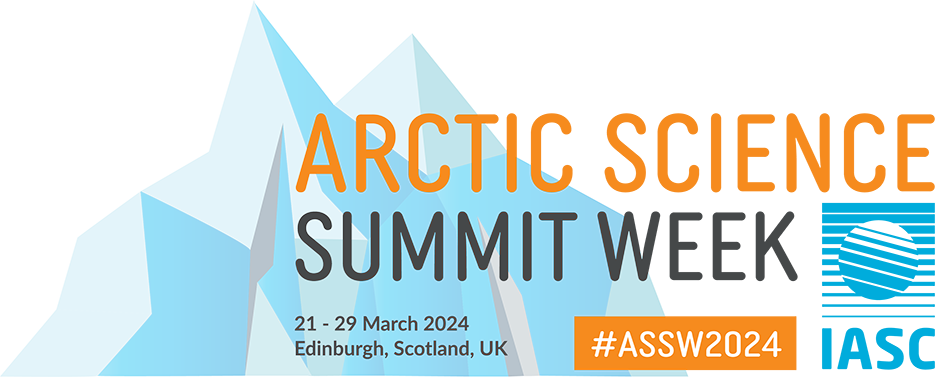 21 February 2023 | 08:30 - 10:00 (GMT+1)
21 February 2023 | 14:00 - 15:30 (GMT+1)
Open Session - HYBRID
Room: Hörsaal 5
Session Conveners: Antonello Provenzale (Institute of Geosciences and Earth Resources / National Research Council of Italy, Italy); Xiaofan Yang (Beijing Normal University, China); Piotr Owczarek (University of Wroclaw, Poland)
Session Description:
The Critical Zone (CZ) is the living skin of our planet, extending from the top of vegetation canopy through soil and groundwater to unweathered bedrock, and it represents the life-support system of terrestrial ecosystems. Currently, climate and land-use change, soil erosion and water/air pollution affect the CZ in complex and disrupting ways. The Arctic, in particular, is changing at a high pace, with temperature increasing much faster than the global mean. Permafrost is thawing, the Active Layer is deepening and wildfires affect vast high-latitude areas. The Arctic CZ (ACZ) is heavily impacted by all these processes, and it is exposed to new pressures that can lead to potentially irreversible modifications. For this reason, we believe it is of utmost importance to monitor, measure and model the ACZ in all its components (soil, water, microbiota, vegetation, fauna, including geo/biodiversity) in a range of different environments, quantifying what is happening and estimating what could happen in the future and what prevention and adaptation measures could be implemented. For such reasons, the recently IASC-funded ACZON proposal "Towards an Arctic Critical Zone Observation Network" is devoted to explore and implement common strategies for monitoring, measuring and modelling the changing Arctic Critical Zone in a coordinated way. The proposed session is aimed at collecting the results of the initial activities of ACZON, to further develop and extend them, exploring the possibilities for a longer-term endeavor. In particular, we welcome contributions devoted to:
Effects of permafrost thaw, active layer deepening, changes in talik properties and temperature increase on ACZ carbon pools, fluxes, and processes
Interplay between the changing hydrological cycle and the modifications in the ACZ.
Weathering processes in the ACZ, landslides, and other geomorphological change
Formation of new CZ in deglaciating areas and changes in the ACZ along deglaciation chronosequences.
Current and past dynamics of large Arctic wildfires and their impact on ACZ.
Dynamics of newly-formed wetlands, lakes and ponds and their interplay with ACZ processes. Reconstructing lake and catchment biogeochemistry and geo/biodiversity using lake sediments as integrators of ACZ variability.
Long-term changes in the geo/biodiversity of the ACZ and related environments, associated with the effects of temperature increase, hydrological modifications and permafrost thaw.
Presentations:
Session 1 (08:30 - 10:00 GMT+1):
unfold_more8:30-8:50: Combining geochemical and geophysical parameters to characterize permafrost degradation at Abisko, Sweden: implications for iron-organic carbon interactions

Eléonore du Bois d'Aische1; Sophie Opfergelt1; Maxime Thomas1; François Jonard2; Maëlle Villani1; Catherine Hirst3; Reiner Giesler4; Magnus Morth5
1UCLouvain; 2ULiège; 3Durham University; 4Umea University; 5Stockholm University

Abstract:

Between 30 and 80% of soil organic carbon (OC) in permafrost environments can be stabilized by interactions with mineral surfaces or metals such as iron. Iron-OC interactions may be modified by changing hydrological conditions upon permafrost thaw resulting in local subsidence. The challenge is to identify the early stage of thermokarst landforms, and to quantify the influence of thermokarst development on Fe and OC released in soil pore water upon thawing. We monitored the soil water content (SWC), soil temperature and soil electrical conductivity (EC) together with the chemical composition of the soil pore water along a gradient of thermokarst development and subsequent permafrost degradation at Abisko, Sweden (palsa-bog-fen). More specifically, we combined geophysical parameters (elevation, active layer depth, SWC and soil EC) and physico-chemical parameters (pH and soil pore water EC) at the profile and slope scales, with concentrations of Fe and dissolved organic carbon (DOC) in soil pore water at the profile scale. The results highlight that (i) at the profile scale, elevation, active layer depth and SWC are relevant geophysical criteria to discriminate between palsa, bog and fen; (ii) permafrost degradation leads to the mobilization of Fe and DOC in soil pore water; (iii) at the slope scale, landscape areas can be classified as palsa, intermediate or fen based on the three geophysical criteria and this can be used to derive the conditions for the mobility of Fe and DOC. These data support that physical degradation of permafrost and subsequent changes in SWC with thermokarst landform development from palsa to fen likely influences the geochemical conditions for the stability of Fe-OC interactions.

unfold_more8:50-9:10: Warming and Thawing Permafrost in Alaska

Vladimir Romanovsky1; Dmitry Nicolsky1; Alexander Kholodov1; Louise Farquharson1
1University of Alaska Fairbanks

Abstract:

Climate warming promotes an increase in the permafrost temperature and active layer thickness, which in turn affect the stability of northern ecosystems, threaten infrastructure and cause the release of greenhouse gases into the atmosphere. The timing and rate of permafrost degradation within the Arctic Critical Zone are two of the major factors in determining the anticipated negative impacts of climate warming on the Arctic ecosystems and infrastructure. In the late 1970s, permafrost temperature monitoring system was established in Alaska by the Geophysical Institute UAF. Most of the sites in Alaska show substantial warming of permafrost since the 1980s. The magnitude of warming has varied with location, but was typically from 0.5 to 4°C. However, this warming was not linear in time and not spatially uniform. While permafrost warming was more or less continuous on the North Slope of Alaska with a rate between 0.2 to 1°C per decade, permafrost temperatures in the Alaskan Interior started to experience a slight cooling in the 2000s that has continued during the first half of the 2010s. The warming resumed in the mid-2010s. By 2020, new record highs for the entire period of temperature measurements were recorded at all locations. This warming has triggered near-surface permafrost degradation and a talik development in many locations in the Alaskan Interior and in the north-west of Alaska with adverse consequences for ground surface stability. The talik starts to form when the depth of potential seasonal ground thawing exceeds the depth of potential freezing. The definitions of the potential seasonal freezing and thawing will be explained and the examples from different environmental settings will be provided in this presentation.

unfold_more9:10-9:30: Methane and Mercury observation at the rapidly warming periglacial area in the Alaskan range

Tetsuo Sueyoshi1; Hotaek Park1; Keiko Konya1; Go Iwahana2; Tomoaki Morishita3; Osamu Nagafuchi4; Koyomi Nakazawa5; Jun Uetake6; Kazuyuki Saito1; Koichiro Harada7
1Japan Agency for Marine-Earth Science and Technology; 2University of Alaska Fairbanks; 3Forestry and Forest Products Research Institute; 4Fukuoka Institute of Technology; 5Toyama Prefectural University; 6Hokkaido University; 7Miyagi University

Abstract:

Under Japan's national Arctic research program ArCS II, a observational research project "Impact of rapid degradation of terrestrial cryosphere on the material cycle and the dynamics of environmental pollutants" was started in 2020. Motivated by the earlier studies, especially the high mercury concentrations in permafrost area, and the methane emission at the glacier terminus in Greenland and Iceland, we started a new activities focusing on the processes in the margin of the changing cryosphere. Our team investigates the content and release of mercury in rapidly thawing permafrost, and the release of greenhouse gases at the glacier terminal area through in-situ observations and sampling. Despite the difficulties due to the COVID-19 pandemic, we have obtained preliminary results through three short campaigns in the 2021 and 2022 field seasons. We would like to introduce our research activity, share the first results and discuss next steps in the coming years.

unfold_more9:30-9:50: Active Layer Groundwater Flow: seasonal hydrodynamic, chemical-isotopic and microbial evolution in a site of the Bayelva catchment (Svalbard, NO)

Ilaria Baneschi1; Francesca Spataro2; Antonello Provenzale1; Gabriella Caruso2; Luigi Capozzoli3; Marianna D'Amico4; Linda Franceschi1; Diego Franco5; Alberto Godio5; Matteo Lelli1; Angelina Lo Giudice2; Giovanna Maimone2; Matia Menichini1; Francesca Pace5; Luisa Patrolecco2; Tanita Pescatore2; Brunella Raco1; Alessandro Ciro Rappazzo4; Jasmin Rauseo2; Gerardo Romano6; Alessandro Santilano1; Sandra Trifirò1; Marco Vecchiato4; Andrea Vergnano5; Marco Doveri1
1National Research Council of Italy - Institute of Geosciences and Earth Resources; 2National Research Council of Italy - Institute of Polar Sciences; 3National Research Council of Italy - Institute of Methodologies for Environmental Analysis; 4Cà Foscari University of Venice; 5Politecnico di Torino; 6University of Bari

Abstract:

Climate-driven degradation of permafrost alters water balance, hydrological processes and their seasonal dynamics within the critical zone, as well as the groundwater dissolution and mobilization of soil constituents, pollutants and microbes and the successive transfer to streams that can affect the Arctic River surface biogeochemistry. This work investigated the hydrological response during active layer (AL) development in a dominantly mineral soil to understand how subsurface and surface waters interact. Suprapermafrost groundwater was monitored by four piezometers installed along a hillslope near Ny-Ålesund (Norway). Some points along streams, including the main river Bayelva, were selected for characterizing superficial drainages. Water samples were repeatedly collected for analysing physical-chemical-isotopic-biological parameters. Main rain events and monthly total precipitation were sampled for stable isotopes. Geophysical measurements were performed along hillslope where the piezometers are located. Results indicate that the underground flow is spatially and temporally heterogeneous, both quantitatively and from a physical-chemical-isotopic-biological point of view. A general increase of electrical conductivity over the melt season was registered for groundwater and streamwater. Geophysical data pointed out possible physical discontinuities in the AL, that might contribute to the hydrodynamic and water quality differences registered at piezometers. The study provides foundational knowledge regarding suprapermafrost aquifers and linkages between the hydrology and chemical release into surface waters, which could ultimately help predict their state under further warming.

unfold_more9:50-10:00: Retrogressive thaw slumps of central Yamal

Ilya Tarasevich; Rustam Khairullin; Alexander Kizyakov; Marina Leibman, ; Nina Nesterova; Artem Khomutov

Abstract:

Central part of the Yamal Peninsula is characterized by continuous permafrost with widespread tabular ground ice occurrence. Under the conditions of near-surface ice bodies exposures, thermal denudation landforms are appeared, such as thermocirques or retrogressive thaw slumps (RTS). The main purpose of this study was to evaluate the dynamics of RTS growth on "Vaskiny Dachi" key site for the period 2017-2021. Materials of unmanned aerial vehicle survey of 3 RTS were used, 15 orthomosaics and 15 digital surface models were created. Therefore, there was a complete observation series for 3 RTSs: RTS-4a, RTS-5 and RTS-5n. In general, all RTSs are strongly influenced by climatic characteristics – first of all, by sum of active air temperatures and summer precipitation. Annual increase in the area of these RTSs varied from 351.9 (RTS-4a) and 647.7 m2 (RTS-5) in 2021 to 1378.8 (RTS-5) and 4780.5 m2 (RTS-5n) in 2020. Peaks of intensive growth were noted in the years with extremely warm summers that took place in 2012, 2016 and 2020 years (according to the author's data and previous observations that have occurred before 2017). Disproportion of individual RTS growth rate is caused by a morphology of the headwalls and the ice content in exposure.
Session 2 (14:00 - 15:30 GMT+1):
unfold_more14:00-14:20: Holocene lake reconstructions of the coastal area in Northeast Greenland: archives of the natural climate variability

Julia Garcia-Oteyza1; Santiago Giralt2; Sergi Pla-Rabes3; Marc Oliva1; Dermot Antoniades4
1Barcelona University; 2Geosciences Barcelona (Geo3BCN-CSIC) Lluís Solé i Sabarís, s/n; 3CREAF; 4Université Laval

Abstract:

The ice-free coastal area around the Arctic is a sensitive fast-changing region undergoing amplified climate change. A better understanding of Arctic sensitivity is key to predicting the future climate and environmental response that requires placing present-day warming into a long-term context and descrying natural climate variability. Reconstructions of the past natural climate variability are still lacking, especially for the deglaciated areas of the coastal region of NE Greenland, and high-resolution terrestrial paleoclimatic archives are still scarce. Remote lakes are essential landscape components that rapidly respond to climate-driven changes. They provide unique proxy datasets tenable obtaining long temporal perspective paleoclimatic records. Here, we present the comparative study of three sedimentary lake records around the Zackenberg area (74ºN, 20ºE), NE Greenland, within the Northeast Greenland National Park. On the one hand, two valley lakes, Lomsø (~15 m above sea level(a.s.l.)) and ZAC0602 (~290 m a.s.l.), and on the other hand, Aucella lake (~850 m a.s.l.) located on a mountain summit. Based on detailed geochemical analysis of these lake sediments, we were able to provide sub-millenial resolution qualitative temperature and precipitation reconstructions of past climatic patterns that occurred through the Holocene. All records reflected how the current global warming is shifting the lakes out of their natural Holocene climate variability, providing evidence for the onset and development of the global environmental change and the sensitivity of these remote areas.

unfold_more14:20-14:40: Comparison of estimates of evaporation in High Arctic catchments with the first analysis of in situ measured evaporation

Nicole Hanselmann1; Abhishek Bamby Alphonse1; Tomasz Wawrzyniak1; Marzena Osuch1
1Institute of Geophysics Polish Academy of Sciences

Abstract:

Evaporation is an important component of the hydrological cycle, but it is not well understood in High Arctic. In this study, we investigate in-situ evaporation measurements at SW Spitsbergen catchments and compare the results with the estimates for this region. The study area is located in the vicinity of Polish Polar Station Hornsund, where long time series of meteorological measurements and multiple hydrological studies exist. Available literature reviews indicate an average annual evaporation of ca. 80 mm/year from glacier-free areas. With ongoing climate change and an increase in air temperature, evaporation rates are likely to increase. To get better estimates and help to improve hydrological modelling 5 Evaporometers were installed in the Fuglebekken and Ariebekken catchments close the Polish Polar Station in Hornsund Spitsbergen. The measurements of actual evaporation were carried out from June till September 2022 at 5 different locations to show the variability of evaporation within a small area. At each location is a nearby meteorological station which gives us deeper knowledge about the accuracy of the measurements. First analysis of the in-situ data show much higher evaporation values, than the best estimates indicate. Further analysis of the measurement and the influence of different factors like wind or fog help to improve the estimation of evaporation for more accurate values and model outputs. The study was supported by the Polish National Science Centre (2020/38/E/ST10/00139).

unfold_more14:40-15:00: Ancient warm episodes as indicators of potential future states of the Arctic Critical Zone

Timothy White
The Pennsylvania State University

Abstract:

Earth has experienced multiple warm climate episodes throughout geologic time including those that have deeply affected the polar realms. Many of these occurred at times when the planet might be considered unrecognizable based on the configuration of continents and mountain belts, and extant life forms. However, during the past 100 million years, global greenhouse climates have occurred when the planet was more similar to today, and many paleoclimatologists consider the Paleocene-Eocene Thermal Maximum (PETM) at ~56 million years ago, when continents were very similar today and mammals and angiosperms became dominant, a good analog for a not-too-distant climate future. This presentation will begin with a broad-scale characterization of the present-day Arctic CZ to set the stage for considering the mid-Cretaceous and PETM greenhouse episodes. The focus will be on stratigraphic, paleontological, and geochemical/isotopic records mostly derived from paleosols (ancient soils) to demonstrate how dramatic changes to the Arctic CZ can be expected as the Arctic warms.

unfold_more15:00-15:20: Carbon fluxes in the Arctic Critical Zone: a study-case in Spitzbergen, Norway

Francesca Avogadro di Valdengo1; Mariasilvia Giamberini1; Ilaria Baneschi1; Marta Magnani1; Brunella Raco1; Antonello Provenzale1
1Consiglio Nazionale delle Ricerche

Abstract:

We measured carbon fluxes in a few sites around Ny Ålesund, Spitzbergen, Norway, in the summers of 2019, 2021 and 2022, using portable accumulation chambers. The measurement procedure is capable of distinguishing between the Net Ecosystem Exchange, NEE, and Ecosystem Respiration, ER, thus allowing for an estimate of the Gross Primary Productivity, GPP=NEE-ER. The statistical analysis of the data, coupled with the construction of a family of empirical models for GPP and ER, allowed us to identify the main drivers of carbon flux variability and of Critical Zone processes at these Arctic sites. In particular, the results indicate the relevance of both the soil (or air) humidity and of the Green Fractional Cover, and point to the presence of small-scale heterogeneity of the fluxes. Important points concern the difference in the fluxes from vascular and non-vascular vegetation, which can be driven by different environmental parameters, and the different behavior of different vascular plants. We show that the use of the validated empirical model allows for future projections of the expected carbon fluxes under different climate change scenarios and for spatial upscaling of the measured fluxes.

unfold_more15:20-15:30: Discussion