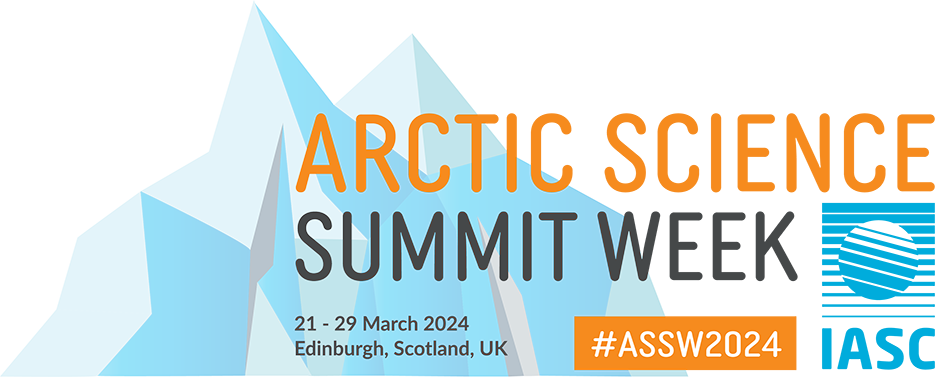 21 February 2023 | 16:00 - 18:00 (GMT+1)
Open Session - HYBRID
Room: Hörsaal 31
Session Conveners: Megan Sheremata (University of Toronto, Canada); Victoria Bushman (University of Alaska Fairbanks, United States / Greenland Institute of Natural Resources, Greenland); Stanislav Ksenofontov (University of Northern Iowa, USA); Margaret Rudolf; Enooyaq Sudlovenick (University of Manitoba, Canada)
Session Description:
There is an ongoing need to transform methods in the environmental sciences to accommodate the perspectives, priorities, leadership and rights of Indigenous Peoples in the circumpolar north. This session features environmental science methodologies of projects led by and with Indigenous Peoples. Indigenous and non-Indigenous researchers in the environmental sciences and/or from non-academic Indigenous organizations are invited to share decolonizing and transformative approaches from across all stages of research, including (but not limited to): problem framing, preliminary research, observing and monitoring, data collection, approaches to analysis, reporting, networking, research governance, funding, archiving, and the application of research outputs in environmental policy. Of particular interest are relational approaches to environmental research, the human dimensions of the natural sciences, decolonizing approaches in the physical and biological sciences, and opportunities for transformative change across disciplines. Some contributors will be invited to submit their paper to a related special collection in Arctic Science.
Presentations:
unfold_moreQilalugait: Arviatmiut and Tuktoyaktuk hunting preferences and historical mercury trends

Enooyaq Sudlovenick1; Lisa Loseto2
1University of Manitoba; 2Fisheries and Oceans Canada

Abstract:

Each summer Inuit and Inuvialuit in Nunavut and in the Inuvialuit Settlement Region wait for the qilalugait (beluga) to return for their summer migration. While each region has their unique differences in language dialects, customs, and landscape, they share the love of marine mammals, including the qilalugait. Hunting methods and preferences by each community have adapted to the environment and biological diversity around them as well as cultural preferences. Such diversity can be observed between the ISR and Nunavut. For example, the Inuvialuit in the west who hunt from the Eastern Beaufort Sea (EBS) beluga population and Inuit from the east who hunt from the Western Hudson Bay (WHB) population have differing practices in beluga hunting and food preferences. Where Inuit in Arviat do not commonly consume beluga meat, Inuit in the Inuvialuit Settlement Region widely consume it and prepare it in many ways. Both Inuit in these regions hold great depth in knowledge on belugas based on traditions that are shaped to local circumstances. Over the summer of 2022 local interviews were done in Tuktoyaktuk and Arviat to collect local Inuit Qaujimajatuqangit and Inuvialuit Knowledge on beluga health, movement, and hunting preferences. The same set of questionnaires revealed rich knowledge about these qilalugaq populations. They also revealed some slight differences in hunting preference, the reasons to which will be discussed in this presentation.

unfold_moreDecolonizing Research: Indigenous Methodologies in Arctic Sciences

Stanislav Saas Ksenofontov
University of Northern Iowa

Abstract:

Research has been employed as a tool of colonization of Indigenous Peoples and their homelands. Viewed from the Indigenous Peoples' perspective, the term 'research' has been associated with colonialism. The way in which scientific research has been conducted for the sake of imperialism remains a powerful remembered history for many of the world's Indigenous Peoples, including the Arctic. The pursue for the decolonization of research and, indeed, of the human mind has recently gained keen interest in Indigenous research, predominantly among those who belong to the growing generation of Indigenous researchers.

Indigenous Peoples possess unique knowledge of the Arctic environment, socio-economic systems and human-nature relations. Science and policy that are not inclusive of the Indigenous Knowledge cannot be deemed appropriate to address the Arctic Indigenous peoples' needs. A significant progress in Arctic science will be achieved through Indigenization of Arctic research. Moreover, Indigenous Knowledge obtained through interacting with the natural environment for millennia may provide answers to issues of climate change, species extinction and ecosystem degradation. As stewards of lands Indigenous Peoples and Indigenous Knowledge approaches have become key for global sustainability.

unfold_moreA holistic ecology of a changing Arctic: Pacific salmon knowledge co-production and research planning in the Alaska Arctic

Elizabeth Mik'aq Lindley1; Donna Hauser1; Kimberly Kivvaq Pikok1; Peter Westley1
1University of Alaska Fairbanks

Abstract:

Redistribution and shifting habitat envelopes associated with Arctic climate change are impacting organisms across many taxa, which ultimately impacts Indigenous Peoples whose ways of life are intertwined with the environment. In the Alaska Arctic, one such genus reflecting an opportunistic expansion of its realized habitat is Pacific salmon (Oncorhynchus spp.). Pacific salmon have existed in the Alaska Arctic in small numbers for thousands of years, but recent shifts in species composition, encounter rates, and perceived abundance have raised concerns among coastal Indigenous communities and western scientists regarding ecosystem functioning, impacts to biodiversity, and maintenance of Indigenous ways of life. In Arctic communities, these concerns are only compounded by climate change impacts that affect fishing efforts in other ways, such as access to fishing sites and anomalous weather events. With the goal of understanding these changes through a holistic lens that equitably considers Indigenous, local, and western knowledge, we share our experience and lessons learned in planning and hosting a knowledge production and research planning event with Alaska Arctic Indigenous Knowledge holders and western natural scientists. The process of co-produced knowledge and research is well described in theory, and perhaps less-so in practice, especially between natural scientists and Indigenous Knowledge bearers. In this talk, we share key findings from the knowledge production workshop focused on fishing, Pacific salmon, and climate change in the Alaska Arctic, highlight the lessons learned throughout the planning process, and detail suggestions that would have benefitted everyone involved in our process.

unfold_moreInsights from Coastal Arctic Indigenous Observers in Alaska Communities

Roberta Glenn1; Donna Hauser1; Krista Heeringa1; Joshua Jones1; Billy Adams2; Robert Schaeffer2; Carla SimsKayotuk2; Guy Omnik2; Steven Patkotak2
1University of Alaska Fairbanks; 2AAOKH-affiliated

Abstract:

The Arctic environment is rapidly changing. These unpredictable changes are felt in Alaska's Arctic Indigenous communities and impact infrastructure, subsistence activities, and travel access. Understanding and responding to these impacts can be informed by incorporating community-based observations, which provide a local perspective and inform a broader understanding of Arctic environmental change. The Alaska Arctic Observatory & Knowledge Hub works with a network of Iñupiaq observers in northern Alaska to document long-term weather, wildlife and environmental observations with the goal of providing communities with the resources and scientific support to share their knowledge in the context of a changing Arctic. Here, we share a synthesis of observing themes from five coastal Arctic communities. Observers identified key observing themes in their communities, which were then synthesized and published online as an ArcGIS StoryMap. The StoryMap supports multiple data and media formats as well as provides a story-telling approach to explore local narratives of change. Key observing themes include warmer temperatures, changing winds, coastal storms, sea ice changes and changes to subsistence calendars. Development of the StoryMap involved conversations with and guidance from Iñupiaq observers. The final product is an example of an Indigenous-led and multi-perspective approach to understanding and communicating climate change impacts in coastal Arctic Indigenous communities.

unfold_moreIdentifying and expanding on critical components of Inuit research and data sovereignty

Wayne Clark
University of Alberta

Abstract:

Inuit have long been underrepresented and therefore invisible in the macro data realm. Despite decades of data being collected and maintained in multiple systems, considerable inequities remain, and Inuit are unable to practice self-determination in relation to data and its use within Inuit society. This presentation will discuss how Inuit participants were engaged in critical discussions on the intersection between Inuit Qaujimajatuqangit (IQ), Inuit maligait, and strategies for advancing Inuit research and data sovereignty. To further achieve this goal will require Inuit community members and organizations to engage in ethics, privacy, and accountability so that Inuit can exercise their jurisdiction to information governance. As a holistic framework, IQ can be considered for Inuit research and policy contexts because it can convey elements of an Inuit worldview. Inuit land claim organizations, territorial governments, and communities often use IQ to describe Inuit societal values and approaches to problem solving. This study builds on a discussion of IQ and Inuit maligait at a workshop at the Auvigsaqtuq Conference in Winnipeg, Canada in June 2022. Key themes from a literature review will be shared as well as how IQ has been used as part of research strategies and how it could also inform principles of research and data sovereignty.

unfold_moreRelational accountability and narrative stewardship in research to document Inuit qaujimajatuqangit of indicators of environmental change

Megan Sheremata
University of Toronto

Abstract:

Indicators of salinity change have been observed in ocean waters across the circumpolar north, and there is a growing interest in applying Indigenous sources of knowledge in pan-Arctic monitoring of environmental change. In eastern Hudson Bay (EHB), Inuit have shared Inuit qaujimajatuqangit (Inuit knowledge, IQ) of indicators of salinity change to characterize the cumulative impacts of environmental change on the marine environment, Inuit land-use, and Inuit well-being. This work has been led by the Community-Driven Research Network (CDRN), a network of hunters and community leaders in Kuujjuaraapik, Umiujaq and Inukjuak in Nunavik (northern Québec), and in Sanikiluaq, Qikiqtait (Belcher Islands), Nunavut. Interviews and collaborative analysis workshops were conducted with Elders, younger sea ice users, a settler academic researcher, local research associates, youth research assistants, and Inuktutit-English interpreters. Findings address critical knowledge gaps on regional drivers and impacts of salinity change. However, they also raise concerns regarding how Inuit indicators may ultimately be applied in environmental assessments and policies. To address these concerns, this study applied narrative stewardship practices to learn from Inuit principles, priorities, and perspectives to inform research decisions at all research stages. Examples are shared to highlight how narrative stewardship practices in academic research help build relational accountability to Inuit community partners in practical and meaningful ways. A greater focus on narrative stewardship in the environmental sciences is needed to accomodate Inuit rights to self-determination in research involving IQ of environmental indicators.