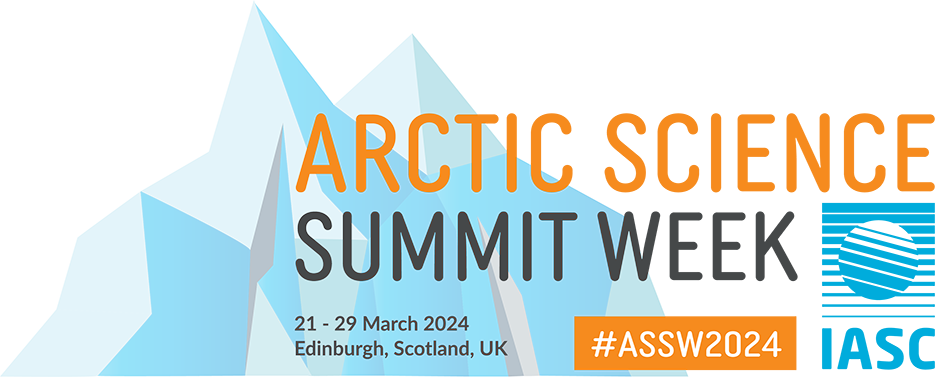 17 February 2023 | 16:00 - 18:00 (GMT+1)
Open Session - HYBRID
Room: Hörsaal 2
Session Conveners: Matthew Druckenmiller (USA); Noor Johnson (USA), Jenna Vater (USA)
Session Description:
The U.S. National Science Foundation's Navigating the New Arctic (NNA) initiative aims to improve understanding of Arctic change and to advance actionable and societally relevant information through research that draws on information and expertise from across disciplines and knowledge systems, including Indigenous Knowledge, to solve complex challenges. This meeting will highlight international NNA projects and their approaches to developing international collaborations, working across knowledge systems and disciplines, building partnerships with Indigenous Peoples, and reaching diverse international audiences. This meeting will offer the opportunity to network and discuss where there may be opportunities for future collaboration and synthesis.
Agenda:
16:00–16:05
Welcome – Noor Johnson (NNA-CO)
16:05–16:15
Overview of Navigating the New Arctic (NNA) initiative – Kate Ruck (NSF)
16:15–16:20
Introduction to the NNA Community Office (NNA-CO) – Jenna Vater (NNA-CO)
16:20–17:00
Short talks from a range of international NNA projects – Speakers TBA
17:00–17:10
4th International Conference for Arctic Research Planning (ICARP IV) as an important opportunity for sharing NNA priorities & knowledge gaps with the international community – Matthew Druckenmiller (NNA-CO & ICARP International Steering Committee)
17:10–17:40

Break-out groups to discuss how NNA can share lessons-learned, advances in research approaches and knowledge, and priorities for actionable international research in the Arctic.

Where are opportunities for synthesis across and beyond NNA funded projects?
How might the NNA community share and advance approaches for international collaborations?
Where are opportunities for NNA to leverage international partnerships?
How may future NNA meetings address priorities in international Arctic research and to reach international audiences, including Indigenous Peoples organizations?

17:40–17:50
Break-out groups report back
17:50–18:00
Wrap-up & concluding remarks
Afterwards
The ASSW Icebreaker Reception begins afterwards at the Natural History Museum Vienna for those attending in-person. This will provide further opportunities for discussion and networking.