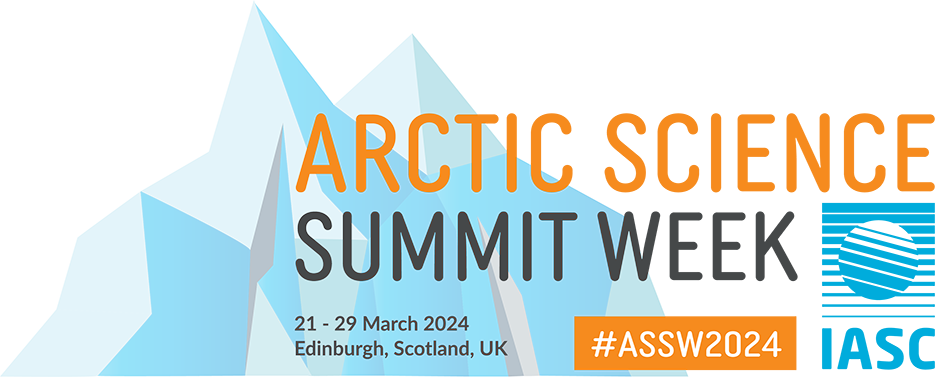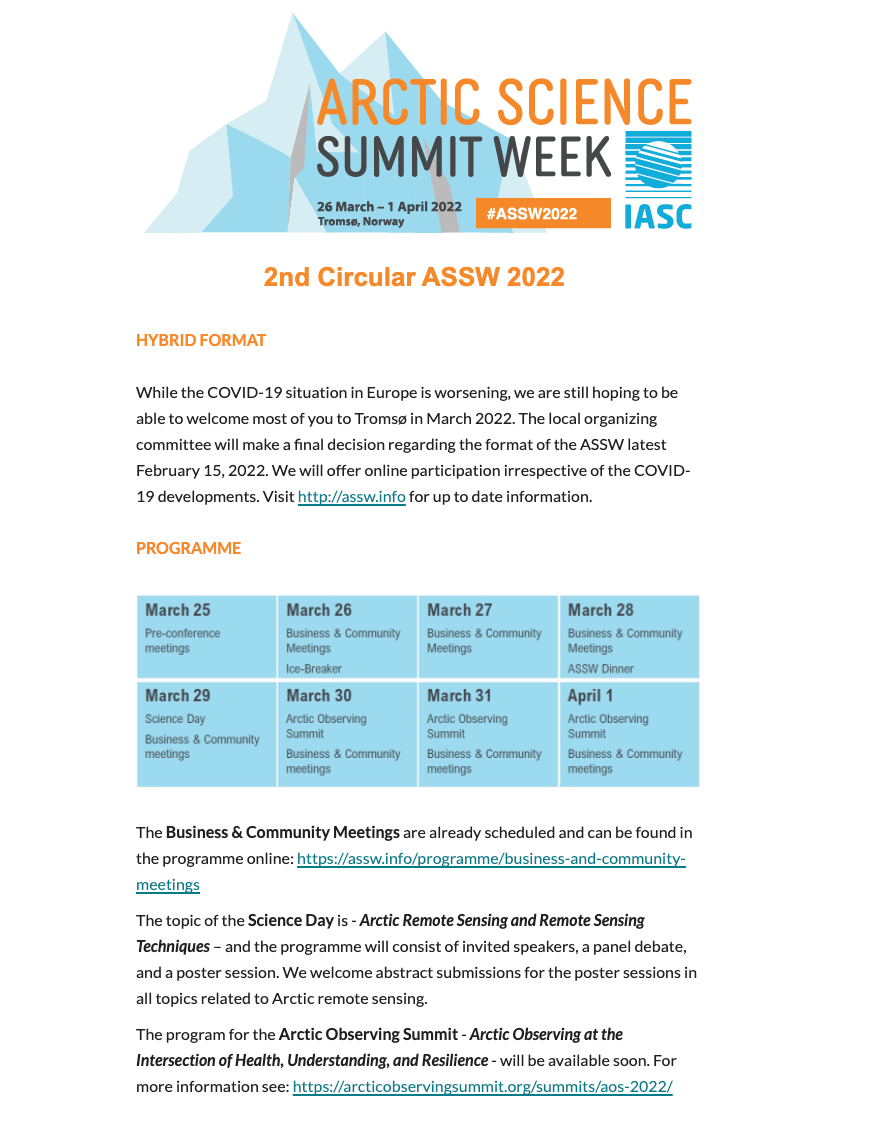 While the COVID-19 situation in Europe is worsening, we are still hoping to be able to welcome most of you to Tromsø in March 2022. The local organizing committee will make a final decision regarding the format of the ASSW latest February 15, 2022. We will offer online participation irrespective of the COVID-19 developments.
The ASSW 2022 Second Circular is available here.
The local organizing committee is looking forward to welcoming you to the ASSW 2022!
IMPORTANT DEADLINES & DATES
15 Jan 2022 Call for short statements for the AOS 2022 (open now!)
30 Jan 2022 Call for abstracts for AOS poster session (open now!)
30 Jan 2022 Call for abstracts for Science Day poster session (open now!)
1 Feb 2022 Registration opens